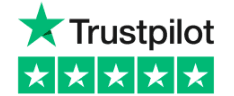 Rated Excellent
Road Tax & Roadside Assistance Included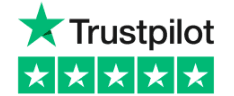 Rated Excellent
Road Tax & Roadside Assistance Included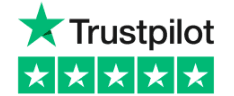 Rated Excellent
Road Tax & Roadside Assistance Included
Vanarama Reviews and Customer Testimonials
MR
The ease of having things fixed when they go wrong, and we change cars every 3 years anyways
Easy to get hold of, and they answered all questions.
CC
The lowest cost option for having a High value car, with no risk at end of agreement on resale value.
Excellent, very friendly, customer focused
JS
Works out better for business
Up to now I can't fault the service from vanarama, the sales all the way through the delivery is brilliant, over the moon with my new Hilux invincibleX and the best deal on the market!
SM
Personal finances - and I like that I can get a new car every 2/3 years
John my account manager was AMAZING!!! I ordered my car very late in the day and as a care manager I can't work without my car - which is especially important at this time. John completely understood, ensured I got the right delivery day and was at the end of the phone (even when he was on leave!!) and email every time I had a query.
About Vanarama
Vanarama is an award-winning vehicle leasing company and the leading destination to get you driving the vehicle you want for less.
We started out in 2004 leasing vans (hence the name) but since then we've grown & grown and now, whether you're looking for your dream car, a new van or even a pickup truck... we've got you covered.
At Vanarama, we understand that your vehicle is a statement about you and so we wanted to make it as easy to upgrade as you would your mobile phone!
We'll get you moving in the most cost-effective, simple way possible & we'll be there every step of the way - from choosing your new car to delivery straight to your door.