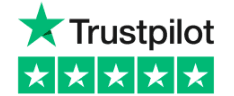 Rated Excellent
Road Tax & Roadside Assistance Included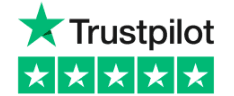 Rated Excellent
Road Tax & Roadside Assistance Included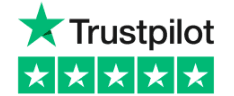 Rated Excellent
Road Tax & Roadside Assistance Included
The Ultimate Guide To Leasing An Electric Van
The times are changing in the commercial vehicle world, as over 100 years of conventional fuel-powered vans make way for low-emission & electric-powered vans. 
In this ultimate guide to leasing an electric van, we'll arm you with all the information you'll need to make an informed choice about what kind of electric van you should choose & show why new electric van owners can benefit from incredible technologies in vehicles that are cleaner to run, cheaper to maintain & easy to drive.
What Types Of Electric Vans Are Available?
Electric vans fall into two categories:
Fully-electric vans that have no combustion engine & are powered ONLY by their batteries are called BEVs or Battery Electric Vehicles.

Hybrids are a mix of electric power & internal combustion engine.
Of these two types, it's only the BEVs that are true Zero Emission Vehicles & produce no exhaust emissions.
Lower running costs
Greener & cleaner driving
Grants & other incentives are available
Better spec, better drive quality
They make you look responsible
What Are The Advantages Of Driving An Electric Van?
There are quite a few advantages to driving an fully-electric van, they include: 
Lower running costs: Electric vans are cheaper to run than standard fuel vans - it's a simple fact. Cost per mile using electricity is also significantly lower. There are also far less moving parts & wearable elements in an electric vehicle which reduces maintenance costs.
Greener & cleaner driving: Electric vans produce no CO2 emissions, meaning driving one will have a huge effect on air quality.
Grants & other incentives are available: Customers will find discounts are applied to the prices of brand new low-emission vehicles through grants the government gives to manufacturers & the business leasing or selling the vehicles. Some local authorities also offer free, or reduced cost, parking, they are exempt from the London Congestion Charge, & some places even offer free charging.
Better spec, better drive quality: Most electric vans will be of a higher spec than their combustion engine equivalents, e.g. air con as standard. Electric vans are also far quieter than diesel vans & drivers won't experience any vibrations from engines through their arms. They're also quick off the mark with faster acceleration & automatic gearboxes. 
They make you look responsible: Electric vans project a forward-thinking attitude. It's why high-profile adoptees such as Amazon & their 1500 electric Mercedes-Benz delivery vans make the headlines.
What Are Some Things To Consider When Driving An Electric Van?
Charging Times
Simply put, it takes longer to recharge an electric van than filling the tank of a regular van. DC rapid charging will charge your battery back up to 80% in under 60 minutes on most vans with the fast-charging capability. Home charging point will get you back to 100% overnight, while a 3-pin plug charger might take a full day. Don't forget that each Vanarama electric vehicle lease comes with a free home charger, so overnight charging is something you could get straight out of the box.
Range Anxiety
It's a real thing, but based on the simple fact that electric vans will not travel as far on a 100% charge as a fuel van will on a full tank. However, a lot of electric vans are now capable of travelling nearly 200 miles on a single charge. Few van drivers - aside from last-mile delivery drivers - are driving 200 miles in a single day, so overnight charging should eliminate range anxiety.
Higher Purchase Cost, But Longer-Term Savings
Electric vehicle tech is still very new & made with expensive components. While the prices to drive them may be higher, you do save money over the vehicle's life in terms of lower cost per mile & lower maintenance costs.
Vehicle Weights & Payloads
Electric vehicle tech is heavy, meaning it increases the gross vehicle weight of a van & therefore decreases the payload it can carry. The Government has foreseen this issue & remedied it by increasing the GVW for electric vans from 3.5 tonnes to 4.25 tonnes - this makes allowances for the heavy batteries electric vans use.
Range Variance
If a van manufacturer claims a 205-mile range on its electric van, you can safely assume you'll most likely get closer to 180 miles. Stated miles come from test environments where the vans are left running over long periods of time. In real life, vans are always being stopped, started, windows rolled down, braked too hard, etc, & this all takes a toll on the batteries charge. Also, the chemicals in batteries do not react well to cold weather, which can also reduce effective range - although not by much.
Battery Lifespan & Longer Warranties:
Like all batteries, the ones in electric vehicles degrade over time, but most manufacturers are so confident in their tech that they provide up to 8-year warranties on the batteries! That kind of warranty terms will more than cover you for the duration of a lease.
What Government Grants Are Available On Electric Vehicles?
The UK Government's grants on electric vehicles & low emission vehicles are designed to help customers make the switch to electric vehicles by reducing the higher up-front prices. 
Customers will see there are discounts applied to the prices of brand new low-emission vehicles through grants the government gives to manufacturers & those business leasing or selling the vehicles. 
Do You Need To Do Anything To Activate The Grants?
Customers don't need to do anything to activate the discounts when they buy one of these vehicles - the responsibility is with the company arranging the lease or sale to include the value of the grant in the vehicle's price.
Which Vans Are Eligible For These Grants?
The size of grant a customer is able to take advantage of depends on which category the vehicle falls into. At present, there are 2 van categories in which grants are available. They are: 
Small vans (V)

Large vans (V)
Also, be aware that not all low-emission vans are actually eligible for a grant. Only vehicles that are on the Government's approved list of vehicles are eligible for a grant - you can view the full approved vehicle list on the Government's website.
What Grants Are Available On Small Vans?
To qualify for the grant on low-emission small vans, they must have a gross vehicle weight of less than 2500kg, emit CO2 emissions of less than 50g/km & be capable of travelling at least 96km or 60 miles without any emissions at all. The grant pays for 35% of the purchase price, up to a maximum of £3,000.
What Grants Are Available On Large Vans?
To qualify for the grant on low-emission large vans, the vehicles must have a gross vehicle weight of between 2500kg & 3500kg gross vehicle weight, emit CO2 emissions of less than 50g/km & be capable of travelling at least 96km or 60 miles without any emissions at all.
The grant pays for 35% of the purchase price, up to a maximum of £6,000.
How Do Electric Vans Work?
Electric vans work simply by using electric power instead of conventional fuel to drive the vehicle's wheels. Electric vans rely on a supply of on-board electricity from a big battery pack that are the van's equivalent of a fuel tank. These provide the power for electric motors – the equivalent of the van's engine – that are placed on one or sometimes both of the van's axles to provide 2 or 4-wheel drive.
Electric vans can vary in performance by using more powerful electric motors to accelerate faster & mounting bigger battery packs to allow for more electrical storage, which means more range or performance. If you drive hard & fast & you'll use more power, so the principle is the same across both electric & conventional fuel vans.
How Do Hybrid Vans Work?
Hybrids are often seen as a stepping-stone towards the uptake of fully-electric vans. They work by combining a traditional petrol or diesel engine with a small electric system that can boost performance & operate the van for short periods on electric power alone, before switching back to the combustion engine when it is out of range.
The benefits of a hybrid – good economy, low emissions, reduced road tax – mean they are a stepping stone towards electric. Let's take a closer look at the types of hybrids available in the van world:
Non-Plug-in Hybrids (HEVs & MHEVs)
Hybrid vans that can't charge from the electricity grid via plugging in fall into two camps: 
Full hybrids: These use smaller electric systems than a PHEV to provide bursts of power – & even all-electric motion – when called upon by the van. 
Mild hybrids: Not capable of electric motion in isolation, mild hybrids work in conjunction with the combustion engine to lower the amount of fuel used & hence gives you better miles per gallon.
Plug-In Hybrid Electric Vehicles (PHEVs)
A PHEV is as close as you can get to a fully electric van in the hybrid category. As the name implies, you can plug it in to charge its electric batteries & use full electric driving for a short range (normally in the region of 30 miles or so).
When you need more performance or longer range, a PHEV will combine the electric motor & combustion engine to give you equivalent performance to a traditional van but still with better fuel economy.
If your journeys or commute are regularly short (or you can recharge at home or work) then PHEV hybrids are a great solution for people who want the benefits of full electric driving but the back-up of a combustion engine.
How Do You Charge An Electric Van?
You charge an electric van by plugging a powerline into its charging socket. The power can come from anywhere there is access to the power grid - including fast chargers at garages, home charging points & even 3-pin plug extension cables. 
Most modern electric vans have a Type 2 charging port installed - this is the standard charging port in use across Europe. However, some newer electric vans have ports capable of using DC rapid charging. 
In most cases, DC rapid charging will charge an electric van back to 80% in 30-60 minutes.
How A Home Charger Will Change Your View Of EVs
If you have access to off-road parking at your home (i.e. a driveway) then a wall-mounted EV charging unit could transform the way you charge & use your electric van.
A home charger will mean never getting into an electric van that isn't at 100% - providing you plug it in most nights. Current Government grants will provide up to £350 towards the installation of a home charger & home electricity tariffs are increasingly offering lower rates for electric van owners to charge the van at night.
However, if you lease an electric van from Vanarama, we'll give you a £900 home wall charger completely free & give you 3 months of free electricity too.
37,990 public connectors
21,901 public chargers
13,916 locations
739 new connectors added in the last 30 days
212,000 full Battery Electric Vehicles registered in the UK
Does The Public Charging Network Offer Enough Flexibility?
According to government research drivers will find rapid chargers within a 25-mile radius of every major A-road & motorway in England - equal to over 4,000 rapid chargers (as of February 2021) & the number of new points is climbing every week.
Government funding has already supported the installation of over 140,000 domestic chargers & a further 9,000 in workplaces. This is in addition to the network of over 22,000 public chargers, including over 3,500 rapid devices, that firmly make the UK's network one of the largest in Europe.
A tenfold increase in chargers is required by 2030 (if the wholesale switch from ICE to electric vehicles is to go ahead seamlessly) & more than £1.3b has been pledged by the government to improve the charging infrastructure.
(All data February 16th, 2021, www.zap-map.com)
How Much Does It Cost To Charge An Electric Van?
Electricity is a far cheaper commodity than petrol or diesel fuel & the recharging costs for an EV add up to big savings over the course of a year's driving.
According to the government's goultralow.com website, the average cost of running a petrol or diesel van is nearly 12p per mile. That can drop to just 2p per mile for electric vans charged on the cheapest home tariffs.
The maths on conventional fuel consumption is pretty sobering: 
The average fuel efficiency of standard fuel vehicles on sale today is nearly 36 miles per gallon. At a cost of around £1.20 per litre of fuel, that means drivers burn through at least £150 per 1000 miles.
By contrast, the maths on electric vans is incredibly convincing: 
The average EV in the UK covers about 3 miles for every kWh of electricity it consumes. If you're paying 14p per kWh from your supplier at home (the national average) then an average EV will cost you in the region of 3.7p per mile. That's £37 per 1000 miles - probably less if you're on a cheaper energy tariff.
How Long Do Electric Van Batteries Last?
The warranties on new EV batteries are typically 100,000 miles or 8 years. Simple care techniques, such as avoiding draining the batteries to zero regularly, can add to their efficiency & lifespan. In fact, most manufacturers recommend keeping batteries in a 20-80% sweet spot. 
Research by technology firm Geotab, showed that the so-called 'State of Health' of batteries in a wide range of popular EVs was declining so slowly that the batteries will outlast the usable life of the vehicle - a huge plus point for electric vans. 
Furthermore, that 'state of health' declined by approximately 2.3% on average, meaning that over five years of ownership, a 200-mile range van would still have a range of over 180 miles.
If you're using your van for regular journeys & charging at home most nights then that is well within the range of pretty much every EV. 
Also, any concerns you might have over battery life are eliminated when you lease an electric van. A standard 2-5-year lease falls well within the warranties of every electric van we offer at Vanarama.
Pay a fixed monthly price to enjoy the latest tech
Benefit from only paying for the cost of 'usership' for the length of the lease
Still enjoy government subsidies on vans costing less than £50,000
Why Leasing An Electric Van Makes Sense
With a lease, you will be able to drive a range of new electric vans for a fixed monthly price rather than a big up-front cost when purchasing. With electric vehicles still on offer for premium prices, a lease means paying the cost of 'usership' over the life of the lease instead of the full purchase price.
Despite spending a little more on an electric van, you will save money over the vehicle's lifespan through far lower fuel & maintenance costs. With a lease, you don't need to worry about long-term maintenance of the van & its batteries, & depreciation will be someone else's problem. At the end of your lease, you'll be able to upgrade to something more cutting-edge. 
Company van drivers can also benefit from extremely low Benefit In Kind tax rates (0% for tax years 2021/2022, 2022/2023 & maybe longer), presenting a huge saving on your taxed income if you can lease a van through your work or own business.