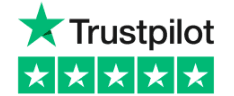 Rated Excellent
£250 Cashback On Every Vehicle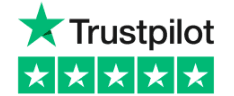 Rated Excellent
£250 Cashback On Every Vehicle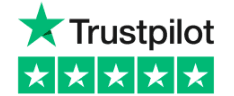 Rated Excellent
£250 Cashback On Every Vehicle
BMW 2 Series
Hatchback
Leasing

As part of the BMW 2 Series Hatchback range, you'll find the Active Tourer and the Gran Coupe.
If you still can't quite get used to the idea of BMW making an MPV, then you're not alone, but this 2 Series Active Tourer is actually a very good five-seat mid-sized People Carrier. It was significantly updated in 2018 and uses the front driven platform borrowed from BMW's MINI brand.
With this 2 Series Gran Coupe model, BMW belatedly joins the market for compact four-door coupes that previously Mercedes had almost to itself with their CLA. It shares nearly all its engineering with the 1 Series hatch, which means it's front-driven. But it's very much more aspirational.
Why Lease The BMW 2 Series Hatchback?
Gran Coupe
It's surprising that it took BMW so long to bring us this car. It's arch-rival, the Mercedes CLA, has after all been around since 2013 demonstrating the very real global demand for a compact saloon with a trendy coupe-like vibe. Whether you prefer BMW's take on this concept will be purely down to personal preference. It doesn't bring anything particularly new to this profitable sub-segment, but it has the required technology, style and sheer swagger to make the necessary impact. If you were already thinking of buying the 1 Series hatch, we'd encourage you to also consider this Gran Coupe because it's essentially the same car without much of a practicality downside and a considerably more stylish feel. That in a nutshell sums up what this kind of car is all about. Late to this party BMW may be, but the brand has come ready to make an impact.
Active Tourer
The only constant is change, and it's a truism that applies to automotive manufacturing as much as anything else. Stick to dogma and you end up a footnote in the history books. That's why BMW's decision to market a front-wheel drive MPV is both brave and sensible. Of course, there are going to be old schoolers having a fit of the conniptions about it, but where would Porsche be without the Cayenne and where would Bentley be if it hadn't developed the Continental? Both cars were sniffed at by marque purists and both went on to save their respective companies. The 2 Series Tourer isn't a lifeline model in that regard; BMW is too healthy for that, but it nevertheless accesses a huge market sector from which Munich has been traditionally denied. The 218i model would seem to make the most sense for British customers. It's well-equipped, it's keenly priced and it brings a welcome touch of dynamism to a sector where many car makers have done quite well offering substandard fare. It looks like a few of them will have to seriously up their games from this point on.