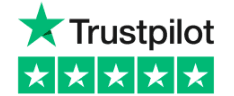 Rated Excellent
Road Tax & Roadside Assistance Included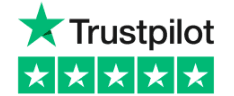 Rated Excellent
Road Tax & Roadside Assistance Included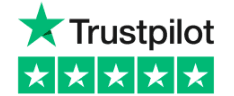 Rated Excellent
Road Tax & Roadside Assistance Included
Black Friday 2021 Terms & Conditions
· Vanarama's Black Friday promotion will run from 7am Monday 1st November 2021 until 11:59pm Monday 29th November 2021
· All customers who confirm a new order within the above dates will be eligible to claim £250 cashback (in the form of a pre-paid digital Mastercard).
· This offer is applicable to orders for cars, vans, and pickup trucks.
· Any orders placed outside of this date range are not eligible for £250 cashback.
· If a customer orders more than 1 vehicle they are eligible to claim more than 1 set of cashback. For example, if a customer orders 2 vehicles they will be eligible for 2 x £250 cashback, if a customer orders 3 vehicle they will be eligible for 3 x £250 cashback.
· Vanarama reserve the right to withdraw this offer at any time without notice.
· If you request to return your vehicle in the first 30 days under our Returns Policy, you are no longer eligible for this cashback and any cashback received in connection with this offer must be repaid at the point of requesting the return of the vehicle.
· The Black Friday £250 cashback is not available in conjunction with any other cashback offer.
Vanarama Cashback Process & Terms & Conditions
· Customers will be emailed a link to a claim form within 7 days of the successful delivery of their vehicle to claim their cashback.
· Customers must claim their cashback within 60 days of successful delivery of a vehicle. Claims outside of the 60 days will not be processed.
· Customers will receive their cashback on a Vanarama pre-paid digital Mastercard that can be used anywhere online where Mastercard is accepted as a valid form of payment. No cash alternative or other voucher option available.
· The pre-paid digital Mastercard will be sent via email from this email address hello@vanarama.com.
· The Vanarama pre-paid digital Mastercard's are valid for 1 year from date of activation. Once the card has expired, any outstanding monies will be forfeited & the card will not be reissued.
· The Vanarama pre-paid digital Mastercard's may take up to 14 days to process, after the financial cooling off period of 15 days from when a vehicle is successfully delivered & subject to the claim form being completed. In total it could take up to 29 days to receive (15 days cooling off period + 14 days to process).
· Payment is always at the discretion of Vanarama.
· The Vanarama pre-paid digital Mastercard's are supplied by our third-party reward card provider, Bread4Business. For Bread4Business reward card terms and conditions please visit https://www.b4bpayments.com/prepaid/terms-and-conditions/ or call their Customer Service team who are available 24/7 on 0845 519 9561.
General Vanarama Terms & Conditions
The provider is Autorama UK Ltd T/A Vanarama Registered in England & Wales with registered number: 05137709. Registered office: Vanarama, Maylands Avenue, Hemel Hempstead, HP2 7DE, United Kingdom.
Vanarama is the trading style of Autorama UK Ltd, who are authorised & regulated by the Financial Conduct Authority (Our Financial Conduct Authority Register number is 630748).
By ordering a vehicle, a customer is indicating his/her agreement to be bound by these terms & conditions.
The provider reserves the right to cancel or amend the offer & these terms & conditions without notice in the event of a catastrophe, war, civil or military disturbance, force majeure including pandemic or any actual or anticipated breach of any applicable law or regulation or any other event outside of the promoter's control.
Any changes to the offer will be notified to customers as soon as possible by the provider.
The provider is not responsible for inaccurate details supplied to any entrant by any third party connected with this offer.
You are providing your information to Autorama UK Ltd for the purposes of insurance cover and maybe shared with relevant partners in relation to insurance cover. The information provided will be used in conjunction with the following Privacy Policy found at https://www.vanarama.com/legal/privacy-policy.