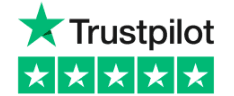 Rated Excellent
Road Tax & Roadside Assistance Included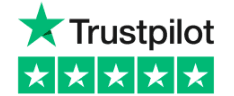 Rated Excellent
Road Tax & Roadside Assistance Included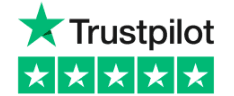 Rated Excellent
Road Tax & Roadside Assistance Included
Mercedes-Benz X
Class Lease
Deals

Why Lease An X-Class?
The "world's first premium-branded pickup" – the Mercedes-Benz X Class. Fashion statement & family car, but it gets the job done. Don't let its appearance fool you, it's a top contender in the pickup truck lineup.
X Class Specifications & Dimensions
The specifications & dimensions of the X Class make it a pickup to remember. The different specs showcase just how stylish & impressive it is.
X220 d, X 250 d or x 250 d 4MATIC lines
2.3 litre four-cylinder engine
Double cab
All wheel drive/rear wheel drive
Maximum trailer weight is up to 3500kg
Maximum load capacity up to 1000kg
Wheels can be up to 19 inches
Cargo length is over 1 metre
Pure, Progressive & Power models
Six-speed manual/seven-speed automatic
And the list goes on…these are just some of the specs & dimensions for the X Class.
X Class Drive & Trim
Not only are you spoilt for choice with different exterior specs the interior trims are varied too. The Mercedes-Benz X Class offers you three different trim specs dependant on the model you choose: Progressive, Pure and power.
All trims offer:
A 7" coloured infotainment screen equipped with rotary controller & navigation buttons

DAB radio

Bluetooth

Sat-nav
Added extras include the Parking Package, a 360-degree camera around the vehicle. Also as an extra the Command Online multimedia system. A 3D mapping system with live traffic alerts which upgrades the standard 7" infotainment screen to 8.4".
Fuel Economy & Emissions
It's not just the look of the Mercedes truck that will impress you, the mpg's have proven to be efficient too. The 220d model gets you 44.8 mpg whereas the 250d holds 35.8mpg.
When it comes to emissions & engine power the 250d model from the Mercedes-Benz X Class range is the best of the bunch. This model has a powerful 187 BHP with emissions at 200g/km. The 220d model is not as powerful - it pushes 161 BHP with 207g/km from emissions.
X Class Finance
The Mercedes-Benz X Class can be costly to run, but we can help you with that… if you lease with us, we throw in loads of great benefits to help save you money, like paying for your road tax!
Find out more about new van finance options and business contract hire.
How much does it cost to lease a Mercedes X Class?
As Mercedes leasing specialists we offer the best Mercedes X Class leasing deals due to our Price Promise.
Mercedes X Class Reviews
Before you go, have a look at our Mercedes X Class review on YouTube. - read less