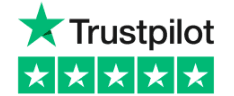 Rated Excellent
Road Tax & Roadside Assistance Included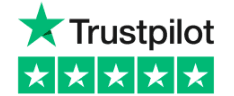 Rated Excellent
Road Tax & Roadside Assistance Included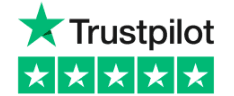 Rated Excellent
Road Tax & Roadside Assistance Included
Coupe Car
Leasing Deals

If you're looking for the perfect blend of fun, style, space and substance, our range of coupes could be exactly what you're looking for.
Why Lease A Coupe?
If you've always wanted a sports coupe but never been able to justify one, it's time for that to change. Our leasing deals are surprisingly affordable and we've the full range of some of the most exciting sports coupes on the market. Whether you're looking for an affordable coupe, an executive mid-sized one or a large luxury sporting two-door, you'll find a Coupe lease deal at Vanarama for every occasion.
A Wide Range of Choice At Vanarama
Vanarama car leasing customers tend to be very knowledgeable about their coupes and we specialise in all the market's major segments. Popular affordable models include the BMW 2 Series Coupe, the Audi TT, the Toyota GT86 and the Subaru BRZ. There's also new four-door compact coupes like the Mercedes CLA and the BMW 2 Series Gran Coupe.
If you'd like a coupe that's a fraction bigger, we'd point you towards cars like the Audi A5 Coupe and the Mercedes E-Class Coupe, both recently updated with a smarter look, improved infotainment and higher quality cabins. The Mercedes C-Class Coupe also has a strong following. And you might also like the Lexus RC and the Ford Mustang.
The key new arrival though, in the mid-sized coupe market is the second generation version of BMW's 4 series Coupe. This model's predecessor wasn't much more than a two-door version of the 3 Series saloon, but this MK2 4 Series Coupe is very different from its more sensible stablemate, with a unique front-end look, plus very different - and much sharper - drive dynamics.
If you're lucky enough to be to look at leasing a large coupe, then we've a mouthwatering selection. We'd recommend BMW's 8 Series Coupe, but as an alternative, take a look at the improved Lexus LC coupe which is now even more desirable with a slicker gearbox and an even smarter cabin. It's a strong rival for the other major player in this segment, the Mercedes S-Class Coupe. For serious drivers, there's also the Maserati Gran Turismo and the Porsche 911. If you can afford more, there's Bentley's Continental GT and even the Rolls-Royce Wraith.
Your EV Options When Leasing A Coupe
Electrification can be found in the coupe market as in every other segment. The Mercedes CLA four-door coupe can be ordered in plug-in hybrid form. The CLA 250e variant can travel up to 42 WLTP-rated miles on a single charge. BMW's 2 Series, 4 Series and 8 Series coupe models are all now available with mild hybrid engines. The Lexus LC can be had in self charging hybrid form. And in the future, we expect to see Bentley's Continental GT available with plug-in hybrid tech. You can expect to see many more electrified coupes in the year ahead.