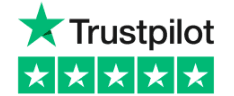 Rated Excellent
Road Tax & Roadside Assistance Included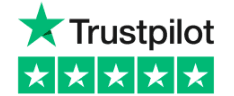 Rated Excellent
Road Tax & Roadside Assistance Included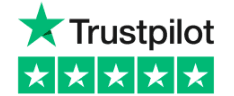 Rated Excellent
Road Tax & Roadside Assistance Included
Mercedes-Benz C
Class Amg
Cabriolet Car
Leasing

Why Lease the Mercedes-Benz C Class Amg Cabriolet?
For those who like the idea of a fire-breathing V8-powered Mercedes-AMG C 63 but need a version of that car that's less expensive to buy and to run and features four driven wheels, the Stuttgart brand offers this, the V6-powered Mercedes-AMG C 43 4MATIC. Like its quicker stablemate, this model comes with a choice of saloon, estate, coupe or cabriolet bodystyles and has now been improved, with an uprated 390hp output.
Background
'All or nothing' was always the Mercedes motto and it's tended to apply when the brand turns its hand to performance versions of its most popular models. Take the C-Class. Until quite recently, there was very little between mainstream versions of that car and its top super-fast V8-powered C 63 AMG derivative. Rivals don't work like that. Audi, for example, eases the gap between mainstream A4 models and an RS4 with its S4 model. In the same way, BMW provides an 'M Sport'-trimmed 340i as a stepping stone to its M3 and M4 models. In 2015, Mercedes realised that it needed to plug that gap too - and did so with the original version of this Mercedes-AMG C 43. To start with, this car put out 367hp from its 3.0-litre V6 biturbo engine, but this unit was uprated to 390hp as part of a package of changes made for the 2018 model year that have created the C 43 range we're going to look at here. As before, the car gets the 4MATIC 4WD system that you can't have (in our market anyway) on the V8 C 63.
Driving Experience
Don't be fooled by the C 43's name. Traditionally, AMG-powered cars are named after the size of the engines that sit under the bonnet. However, this Mercedes-AMG C 43 gets a 3.0-litre twin-turbocharged V6 petrol engine which now develops 390bhp (23hp more than before) and a lusty 520Nm of torque. That all means that it will rocket you from zero to 62mph in just 4.7 seconds in saloon or Coupe guise, while the Cabriolet does the same in 4.8s and the estate registers 4.9s. All derivatives will push on to a limited top-speed of 155mph. That's performance quite justifying the positioning of this variant as the next step down in the C-Class hierarchy from the potent V8-powered C 63. In fact, in some ways a C 43 is more desirable that a C 63 for unlike its V8-powered rear-driven stablemate, it comes with 4WD as standard to better get torque to the tarmac. The 4MATIC set-up used still retains a rear-wheel drive bias, with 69% of the power being sent to the back and 31% to the front. You get a smoother auto gearbox than you would in a C 63 too - and the 9G-TRONIC PLUS unit offers more ratios and can allow you to perform multiple downshifts for quicker, short bursts of power. The C 43 package includes sports suspension with adaptive damping variable across up to five modes.
Design and Build
Whether your preference is for saloon, estate, Coupe or Cabriolet bodystyle, you'll find that the exterior of this revised C 43 gets a range of small but subtle changes over the original model. The AMG radiator grille has been subtly restyled and there are smarter, aerodynamically optimised AMG light-alloy wheels. At the back, there's a sleeker rear apron with a restyled lower diffuser and twin chromed tailpipes. Inside, sporty materials such as leather, DINAMICA microfibre and aluminium in a high-quality finish characterise the cabin. The optional AMG Performance seats provide optimum lateral support when adopting a dynamic driving style thanks to the special design of the seat side bolsters. Matching the seat design, the door centre panels and dashboard are finished in ARTICO man-made leather with red topstitching. Aluminium sports pedals with black studs, trim elements in black piano lacquer with light longitudinal-grain aluminium, the black roof liner and the red seat belts create further sporty highlights. There's a completely redesigned AMG steering wheel. And, like other models in the revised C-Class range, there's the option of a fully-digitalised instrument cluster. Both the saloon and estate offer five-seat practicality, while the Coupe and Cabriolet versions only get four seats. Naturally, the estate offers the most load space, with the boot providing 490-litres of storage capacity, compared to 480-litres and 400-litres respectively for the saloon and coupe. However, all the trunks are big enough to take a couple of large suitcases or two golf bags. Lower the rear seats in the estate and the load area more than triples to 1510-litres, which is on par with rivals from BMW and Audi.
Market and Model
Prices range in the £50,000 to £55,000 bracket, depending on your choice between the four bodystyles and the final spec. We'd want to allow some extra budget for the optional AMG Performance seats and the optional, fully digital instrument cluster. On the Cabriolet variant, these come with AIRSCARF neck-level heating. Buyers get a comprehensive choice of individualisation options. With regard to trim, the range includes cabin finishing in black open-pore ash wood/light longitudinal-grain aluminium, longitudinal-grain aluminium for the doors, black open-pore ash wood for the centre console and further options that give you inlays in high-gloss dark-brown lime, anthracite open-pore oak wood and open-pore walnut as well as AMG trim in light longitudinal-grain carbon fibre/aluminium and matt silver fibreglass/light longitudinal-grain aluminium. Standard equipment includes the usual executive items - things like climate control, sat nav, a DAB radio, a reversing camera, cruise control and automatic wipers. Go for the optional 'COMAND' infotainment system and you can also specift a data logger for track day use - Mercedes calls it 'AMG TRACK PACE'. If this function is enabled, over 80 vehicle-specific sets of data (e.g. speed, acceleration) are recorded ten times per second. On top of this there are displays of lap and sector times and also the respective difference for a reference time. Because specific display elements are shown in green or red, the driver is able to see at a glance without reading numbers whether he/she is currently faster or slower than the best time.
Cost of Ownership
For a car that produces such potent acceleration, the C 43 still manages to return respectable economy figures - at least in comparison to the C 63 anyway. Thanks to the downsized smaller turbo engine, you're looking at a combined cycle economy figure that'll be either just above or just below 30mpg, depending on the bodystyle you choose. Emissions vary between 217 and 233g/km of CO2. In such a performance-focused model, insurance is never going to be cheap, so expect an rating group of around 45. The C 43 will benefit from Mercedes' famous rock-solid residuals, and is expected to retain around 47% of its value after three years. As with every other Mercedes, the C 43 gets a three-year unlimited mileage warranty, with up to 30 years cover for corrosion. You also get Mercedes-Benz Roadside Assistance, with up to 30 years pan-European breakdown assistance.
Summary
If you've decided that you really want a Mercedes-AMG C-Class but the fire-breathing C 63 is just too aggressive and expensive, then the C 43 offers an excellent compromise while saving you around £15,000. It gives you the 4WD system you'd have to do without on the C 63 or on a comparable BMW 340i. And the sense of exclusive style and occasion that's missing from a rival Audi S4. There's a wider range of bodystyles than you'd get with those cars too - but also a higher range of prices too. If that doesn't put you off, then there's much to like here.