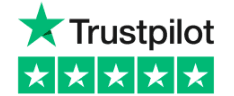 Rated Excellent
Road Tax & Roadside Assistance Included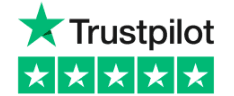 Rated Excellent
Road Tax & Roadside Assistance Included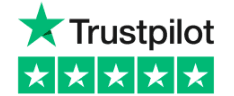 Rated Excellent
Road Tax & Roadside Assistance Included
Audi A1
Hatchback
Leasing

Why Lease the Audi A1?
Looking for a small car with a posh badge? The A1 is Audi's entry-level city car - a small hatchback built on quality foundations with efficient engines, not to mention good handling.
This is the second generation A1, following 8 years after the original & it still does a good job of disguising the fact that it's based on the same underpinnings as the VW Polo & Seat Ibiza.
Models Available
With its most recent model update, all A1s now have 5 doors. The brand chose to drop the 3-door variant from this new line-up as 80% of all A1 variants sold previous to this were of the 5-door variety. In addition, the new A1 comes in 2 body styles (both with funny names).
Sportback - The Sportback in length – extended by 56 millimetres from the previous A1 – now measures 4.03m. It is intended as a more practical 5-door version of the A1 supermini. It's designed for those urban drivers who like to whizz around the city.
Citycarver - This bodystyle is a mere 0.4 of a metre longer & 2 inches higher than the Sportback. It comes with a bit of added SUV tinsel - including a more SUV-like octagonal grille, black wheel arches & a blacked-out Audi badge. This bodystyle is intended to suit those urbanites who are after a more rugged crossover for escaping to the country on weekends.
Comparison
While it may share underpinnings with some Volkswagen Group cousins, the Audi badge makes it fancier, more premium & more expensive. However, the A1 remains the cheapest way into Audi ownership.
The city car segment is competitive but there's no direct rival available from Mercedes for the A1. Its closest rival would be the Mini Cooper.
From The Manufacturer
"The Audi A1 Sportback is the ideal companion for an urban lifestyle. The exterior design impresses with striking, masculine features. A particularly emphatic variant is the Audi A1 Citycarver with its robust crossover look. Both vehicles feature a sporty & compact interior. The infotainment & driver assistance systems are top class."