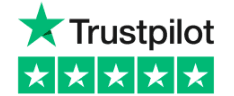 Rated Excellent
Road Tax & Roadside Assistance Included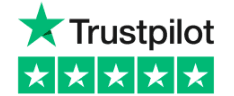 Rated Excellent
Road Tax & Roadside Assistance Included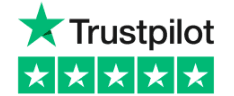 Rated Excellent
Road Tax & Roadside Assistance Included
Everything You Need To Know About Electric Car Charging
40,879 Public Connectors
23,718 Public Chargers
15,155 Locations
624 new connectors added in the last 30 days
246,000 full Battery Electric Vehicles registered in the UK
If you're thinking about making the switch to an electric car, you're going to want to know everything there is to know about how to charge it. The good news is your regular trip to the petrol station will almost definitely be a thing of the past, because once you're set up to get your car onto the grid, you will have a world of charging options available to you.
In this in-depth guide to charging your car, we'll tell you everything you need to know about how to charge, where to do it, what you need, what it costs and how long it takes.
*(All data February 16th, 2021, www.zap-map.com)
How Do You Charge An Electric Car?
In reality keeping your electric car topped up with electricity is no different to making sure your smartphone isn't running on empty.
All EVs on sale today are designed to draw electricity from the national grid and you can do that at your home with a home electric car charger (or even as a last resort from a very slow but standard three-pin plug). When you're out and about you'll be using the ever-growing network of chargers that you'll find everywhere from motorway service stations to supermarket car parks.
Whatever charging point you are plugging into, the basic process is the same: your electric car will use a charging cable that connects the car's battery charging system to a charging station.
What Are The Different Types Of Electric Car Charging Cables?
Wherever you opt to charge up, your car will most likely be equipped to take one of four kinds of charging cable connector: Type 1, Type 2, CCS or CHAdeMO. They're not the most exciting or memorable names in the world, are they? But bear with us! 
Here's The Basics:
Most cars in Europe use a Type 2 connector, this can be used on public charging points and at home

Many new electric cars come with a "CSS connector" which means you can use a Type 2 plug, but you can also make use of public DC "rapid charge" points, which can deliver an 80% charge to certain cars in 30 minutes

Brands like Tesla have their own charging infrastructure - it's always worth checking the connection type of the car you're thinking of leasing, and using an app like ZapMap to check the compatible public charging infrastructure in your area
Further Reading:
If you really want to know everything there is to know about electric car charging cables, then here it is in more detail:
Type 1 cars are no longer made in the UK or Europe – you'll usually find a Type 1 connector on older electric models. It's not a problem though, as a 'Type 1' electric car can use a cable with a Type 2 connector at one end to plug into a much more common Type 2 charging point.
Most electric cars made in Europe will come with what's known as a Type 2 or 'Mennekes' connector. This cable has a 7-pin socket, which allows for faster charging at public charging points but can still be used on slower chargers that you will install at home.
If you want to be able to benefit from the growing network of rapid chargers around the UK then you will need to ensure your car comes with what is known as a Combined Charging System or CCS connector. 
A CCS socket combines a standard Type 2 plug with a separate rapid DC charging connector, allowing your car accept standard charging points AND hook up to a rapid charge from the fastest charge points throughout the UK and Europe.
Lastly, if you're buying an electric car from some Japanese manufacturers (Nissan, Toyota and Mitsubishi) then instead of a CCS connector, you'll have something called CHAdeMO, which is their equivalent connector and still works at rapid DC charging stations.
Can't I Just Use A Three-Pin Plug To Charge My Electric Car At Home?
While you can charge from a normal household plug socket, it's not recommended by electric car manufacturers for several reasons. Firstly, domestic electrical circuits aren't designed to allow for big consumption, so at very best a home socket will draw 3kW of power – and that's before you've turned the kettle on or tried to make some toast...
And at 3kW charging even the smallest electric car batteries will fill up very slowly – a 40kWh Nissan Leaf would take over 13 hours to charge from empty to full.
Far better to install a dedicated, wall-mounted home charging station which will be safer, faster and more convenient if your home has off-road parking available.
Why It's Time To Get A Home Charger For Your Electric Car
The good news is home charging units for electric cars are widely available, easy to get installed by specialist fitters and you may well qualify for a government grant of up to £350 to cover around one third of the cost. 
The Electric Vehicle Homecharge Scheme can be claimed on the majority of electric cars sold in the UK and you can claim up to two charging points per household (maximum one per vehicle).
Your installer will apply for the grant on your behalf and deduct it from the cost of the installation.
What Are The Different Types Of Home Electric Car Charger?
Home chargers come in two power ratings (either 3 or 7kW) and either as:
A tethered unit (the cable is attached to the box) 

An untethered unit (you provide the cable to hook up from your car)
Tethered units are arguably more convenient: the cable is there ready to plug in at a moment's notice. The downside is you won't have the option to fit a longer cable and some people prefer the cleaner look of an untethered unit. There's also the small risk that the tethered cable from your charger might one day become obsolescent. 
Go down the untethered route and it means every time you want to charge you'll need to get a charging cable out of your car but they are arguably the better option for people looking to future proof their charging solution.
What Speed Home Charger Should I Get?
Most homes in the UK will have standard 'single phase' domestic electrical systems. That means you can install a home charger that is rated between 3 and 7kW. The higher the rating the faster the charge. Faster chargers cost more than slow ones.
It's easy to work out how fast your car will charge. Just find out what battery rating it has. Take a 50kWh battery in a Renault Zoe: charging from empty at 3kW will take nearly 17 hours. That drops to around 7 hours with a 7kW charger. And remember that you'll rarely need to charge from empty as your home charger will keep your car topped up for most journeys.
Some residential buildings may be equipped with less-common 'three phase' electrics. If you do live in one then you can install a significantly more powerful 22kW home charger. But be aware, the range of cars that can accept full 22kW AC charging from a home charger (as opposed to rapid DC chargers) is limited, so only go down the 22kW route when you are sure your car can cope.
What's The Cheapest Way To Charge An Electric Car?
The reality is most cars will spend their nights sitting outside your home, which is ideal when you're trying to find the cheapest charging solution.
Suppliers can offer significantly cheaper electricity at night when most people are not using the grid, so off-peak rates can be as much as a third of that charged during the day. Many suppliers are now setting up various tariffs now set-up specifically for electric car owners, many of which also come with added benefits like discounted or free subscriptions to public charging networks.
But if you're really going all out to produce the cleanest, greenest charging solution to home charging then it's time to think solar.
If you already own or are considering installing solar panels on your home, then the electricity generated from the power of the sun alone can be saved into a home storage system – like a Tesla Powerwall – and then called upon to charge your car.
How To Charge Your Car Away From Home
While most owners still charge their electric cars at home, the option to charge at work is increasingly widespread and can bring real benefits to electric car drivers on business leases.
To incentivise the take up of EVs, the government has declared there will be no fuel benefit charge at all for electric employer-provided cars. Even better, there is no benefit-in-kind charge for employees charging their own cars at a workplace charging station – even when you are charging for private use. So you can charge for free at work with no hit to your wallet.
Away from home or work, the public networks are providing an increasingly robust solution for when you need to charge while you're on the move or in a hurry.
As of May 2021, according to Zap-Map, there are now over 15,000 public charging locations in the UK and nearly 22,000 chargers spread among them.
The geographical distribution of those chargers, however, is still not equitably spread across the UK, with London and the South-East out-performing areas like Northern Ireland and Wales. 
So if you think you are going to be reliant on public chargers, it is worth investigating your local area to see if the network can support your needs.
Most public charging networks will require you to sign-up via an app on your smartphone and payment costs can vary depending on whether you are a subscriber or 'pay as you go' customer.
Four Factors That Will Influence How Long It Takes To Charge A Car

The Battery Size

This is shown as a kilowatt Hour figure (or kWh)

The Charge Power Rating

This is shown in kilowatts (kW) and can vary from a slow 3kW charger to a very rapid 350kW charger.

The Ambient & Battery Temperature

Batteries aren't so happy in really cold or hot weather - charging times can fall as a result.

Your Recharging Habits

Are you a nightly charger or a once-a-week plug-in type?
How To Calculate Costs
The simplest way of calculating is to divide the battery size by the charger rating. A 70kWh battery on a 7kW home charger will go from empty to full in 10 hours.
But if drive your car frugally and have half charge at the end of a day's journey, then you'll only need half the charging time on the same charger.
Plug into a public rapid charger and things will go much quicker. An 80kWh battery in a Porsche Taycan can get a full charge in less than half an hour if you use a 150kW rapid station.
What Does It Cost To Charge An Electric Car?
The cost to charge an electric car in the UK varies between home, work and public charging.
For a typical electric car with a 60kWh battery and a 200 mile range:
Charging at home: Costs about £8.40 for a full charge (but prices can be lower with cheaper tariffs available).
Charging at work: Many employers will install workplace charging points and offer free access to employees and visitors.
Charging at public locations: Public chargepoints at supermarkets or car parks are often free to use for the duration of your stay (note: you may have a time limit on the charger or need to sign up via a smartphone app).
Rapid charging: Rapid charging points are normally found at motorway service stations and typically cost in the region of £6.50 for a 30-minute charge.
A bit like the price of petrol or diesel can vary from station to station, the same is true of the cost of charging.
If you're really lucky then you will be able to use a free charging point at work or found in many car parks, supermarkets, shopping centres and the like.
But if you're going to be paying for your electricity, then there can be a big difference between the cost of a home charge and plugging into a public charger. The average domestic rate for electricity is 14p per kWh (although you can find much cheaper deals – particularly for night charging).
To work out a home charge cost, you simply multiply the rate you pay your supplier (eg 14p per kWh) by the battery size of your car and then divide it by 100. The answer you get is the cost in pounds for a single full home charge.
So to work out the cost of fully charging a 64kWh battery in a Kia e-Niro, its 14p times 64kWh divided by 100. Or £8.96.
At public chargers the rate can be higher – particularly if you're not subscribed to the service you're using. Nevertheless, even a 25p per kWh charger will fill your e-Niro's 'tank' for less than 20 quid. That's up to 282 miles of range for probably a third of the cost of a tank of petrol.
For more detail take a look at our guide on the cost of charging electric cars.