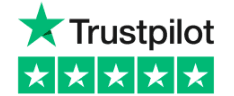 Rated Excellent
Road Tax & Roadside Assistance Included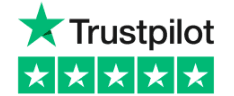 Rated Excellent
Road Tax & Roadside Assistance Included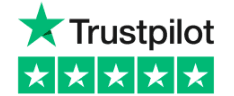 Rated Excellent
Road Tax & Roadside Assistance Included
Vauxhall Astra
Hatchback
Leasing

Vauxhall are promising big things with the seventh generation Astra. With a redeveloped platform, fresh engines and more efficient transmission, it's aiming directly at eroding the market share of its Ford Focus and Volkswagen Golf arch-rivals.
The seventh generation version of Vauxhall's Astra family hatch manages to be better equipped, more efficient and more spacious than its predecessor, while in some cases actually costing less than it did before Think that sounds promising? Then like us, you might think that this could be the toughest rival yet for the segment-leading Ford Focus.
Why Lease the Vauxhall Astra Hatchback?
Despite Vauxhall's best efforts over more than three decades and six different generations, their Astra has rarely been the family hatchback its drivers would ideally have chosen to own. Not because it's ever been a bad car: just never a class-leading one. The kind of model you bought because it was good value. Or more likely, because you were given the keys by your company Fleet Manager. This seventh generation version must do better - and the signs are that it might. As you may expect, it's smarter-looking, but more importantly, it's also up to 200kgs lighter than before, so the most frugal variant can manage over 90mpg and CO2 emissions as low as 82g/km. There's plenty of technology too, including the clever OnStar system - and the Intellilink infotainment packages. Best of all perhaps, this car offers higher interior quality and claims to be sharper to drive. That's important. Manufacturers selling family hatchbacks of this kind are usually torn between trying to match the quality and comfort of a Volkswagen Golf or the sharp handling of a Ford Focus. Most end up with a compromise between the two that leaves these impressive class leaders untroubled. With this car, the GM designers claim to have done better - but have they? Let's find out.
Driving Experience
The engineers have created a completely fresh platform for this MK7 model Astra but it isn't one featuring the multi-link rear suspension set-up that does so much to make a rival Ford Focus ride and handle so sweetly. The downside of that kind of arrangement lies not only in its cost but also in the way it intrudes on bootspace (which is why a Focus' boot is so relatively small). Hence the decision with this Astra to stick with the previous model's relatively simple torsion beam rear suspension system, a set-up enhanced with a so-called 'Watts linkage' feature to improve cornering stability. The engine range though, is very different. True, there's still the option of the old normally aspirated 100PS 1.4 litre petrol unit at the foot of the range but it's the new turbocharged engines that are of most interest. The 105PS 1.0-litre three cylinder unit from the Corsa and ADAM offers marginally more power but a whole heap more torque that'll make for much easier progress. Moving up the petrol range, there are 125PS and 150PS version of a new direct injection 1.4 litre four cylinder turbo, plus you can ask your dealer about a 1.6-litre 200PS version of this engine too. Most Astra buyers though, are probably going to want a diesel. The old 1.3, 1.7 and 2.0-litre CDTi units have at last been pensioned off and in their place sits the quieter, torquier 1.6-litre CDTi diesel, offered here with either 110 or 136PS in mainstream form or with as much as 160PS in BiTurbo form at the top of the range. Both petrols and diesels should benefit from an all new six speed gearbox that should make for sweeter shifts.
Design and Build
You know at first glance that this is a Vauxhall thanks to the latest take on the corporate grille, now flowing into headlights which come with the option of full LED technology. There's also the familiar 'blade' graphic stamped into the side of the body and rear lights that now spread into the tailgate like the smaller Corsa. Another nice touch is the 'floating' roof, an effect created by a dark trim on the C-pillar and highlighted by a chrome strip that runs the length of the roof. Underneath, the bodyshell of the Astra is 77kgs lighter than before, thanks to smaller dimensions and more high strength steels which contribute to weight savings over the previous model of between 120 and 200kg. Inside, despite the reduction in exterior size, you get an additional 35mm of rear legroom compared to the old car. Move up-front and there's the expected smarter fascia with splashes of chrome and the expected standard touchscreen infotainment screen that as usual reduces dashboard button clutter. For the first time, the General Motors 'OnStar' system is available, the set-up providing an in-car Wi-Fi hotspot, 24/7 assistance from a dedicated service team and the ability to call the emergency services if the airbags deploy.
Market and Model
Prices start from just over £15,000 and range up to around £23,000 and there's the usual mainstream bodystyle choice of five-door hatch and estate. The MK6 model-based GTC coupe continues on in its older form. With the latest generation hatch and estate, there are five main trim levels - 'Design', 'Tech Line', 'Energy', 'SRi' and 'Elite', with 'Nav' versions of the top two grades. Vauxhall tells us that this car is between £150 and over £2,000 cheaper than the variant it replaces. Put simply, the plusher the trim level, the more cash you'll save. Just over £15,000 will get you into the entry level 'Design' model with base 1.4-litre petrol power. Spend less than £700 more and you'll get the infinitely better 1.0-litre three cylinder turbocharged engine in the Start/Stop ecoFLEX model. Diesel variants start around £17,000 and get the much quieter 1.6-litre CDTi engine. And equipment? Well, if you opt for base 'Design' trim, you get 16" alloy wheels, air conditioning, a DAB stereo with Bluetooth, a 7-inch touchscreen with Android Auto & Apple CarPlay compatibility, cruise control and all round power mirrors and windows. Business users will be interested in the 'Tech Line' trim that adds sat nav and a leather steering wheel. 'Energy' models lose the sat nav but gain bigger 17" alloys along with heated front seats and a heated steering wheel. Move up to the 'SRi' grade and you get sportier wheels, a driver assistance pack, sports seats and the OnStar system that will offer help in an emergency. Top 'Elite' models gain leather electric seats that are heated front and rear, climate control and a few other luxury items. Safety kit available on plusher models or as an option includes a 'Traffic Sign Assistant' that displays traffic signs on the dash as you pass them, a 'Lane Keep Assist' system, plus a 'Forward Collision Alert' set-up with auto braking.
Cost of Ownership
Put simply, you're not going to find an Astra that's going to cost you a huge amount to run. Even the 1.4 petrol turbo is likely to return around 50mpg with a light right foot, while of course the 1.6-litre CDTi diesels will manage much more. If operating costs are your biggest worry then step forward the 1.6 litre CDTi 110PS diesel ecoFLEX model, a car capable of 91.1mpg on the combined cycle while emitting only 82g/km of CO2. Sadly Vauxhall have dropped their 100,000 mile 'lifetime' warranty and now offer a standard three year 60,000 mile effort; the industry standard in other words. Residuals may be marginally improved by a promised extra focus on quality - we'll wait and see on that. As usual, you can help yourself in terms of model depreciation by exercising a little restraint when it comes to ticking boxes on the options list. It's very easy here to get up towards a £25,000 car without too much effort. Stick to the essentials that will make the vehicle more appealing to its potential second owner and you shouldn't do too badly.
Summary
In a family hatchback class stuffed with appealing options, it would be easy perhaps to overlook this seventh generation Astra - or at least to assume it to be an also-ran in this tightly-fought segment. You shouldn't do that - and it isn't. Or at least it isn't if you choose your engine and spec carefully. The really desirable and efficient variants may well require you to negotiate a sharp deal with your local Vauxhall showroom to keep within budget, but such is the value emphasis in today's Griffin brand network that you're pretty likely to be able to do that. And assuming that you do, you'll get yourself a car that feels quite up to the challenge posed by an army of efficient, plush and dynamically able rivals. Of course the MK7 model improvements have helped enormously here - the smarter look, the more efficient engines, the extra hi-tech features. Best of all, it's mainly British, with hatch and estate models built at Ellesmere Port near Liverpool to a quality at least as high as anything the Japanese brands can manage. That reason alone might be enough to give this car a place on your family hatchback shortlist. Fortunately for Vauxhall, there are also many others.