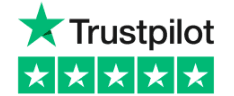 Rated Excellent
Road Tax & Roadside Assistance Included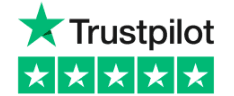 Rated Excellent
Road Tax & Roadside Assistance Included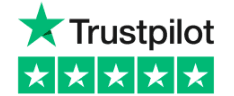 Rated Excellent
Road Tax & Roadside Assistance Included
Mercedes-Benz
Gle Coupe Car
Leasing

Why Lease the Mercedes-Benz Gle Coupe?
The Mercedes-Benz GLE Coupe is the three-pointed star's take on BMW's X6, a vehicle that rides on SUV underpinnings but which features a coupe-like sloping roof. Whether you like this genre of car or not, it's hard not to be impressed by Mercedes' execution of the theme. It's a sportier, more stylish coupe-styled version of the GLE-Class five-door model which the brand previously badged as its M-Class.
Background
Mercedes-Benz clearly puts a great deal of thought into attracting younger buyers. Of the big three German prestige brands, it has an older ownership profile than either BMW or Audi and although the power of the grey pound can't be underestimated, the company needs young bloods to replace the ones that depart Benz ownership in boxes. The more dynamic A, CLA and GLA models are working at the lower end of the range, but what of the more well-heeled thirty and forty-somethings who want something that doesn't look more at home in a Saga Holidays brochure? The GLE Coupe is what the brains trust at Mercedes have come up with. Scoring zero out of ten for originality, it's basically Sindelfingen's take on BMW's X6. Despite polarising opinion, there were enough people who loved the X6's coupe-like roofline to make it a serious contributor to BMW's bottom line and Mercedes wants in on the action. Does its me-too version offer anything new?
Driving Experience
The GLE Coupe is offered in three distinct guises, all with three-litre, V6-cylinder engines driving all four wheels. The GLE 350d diesel version is certain to be the most popular here in the UK and develops 258PS and a maximum torque figure of 620Nm at just 1600 rpm. Then there are a pair of turbocharged petrol engines that are worth a look. The GLE 400 gets a direct-injection biturbo engine rated at 333PS with 480Nm of torque to call upon. The Dynamic Select handling control system and ESP Curve Dynamic Assist and Crosswind Assist are all fitted as standard. At the top of the range is the GLE 450 AMG. Its V6 biturbo powerplant makes a healthy 367PS and a whopping 520Nm from 1400rpm. The Dynamic Select system also features a SPORT+ mode. Choose this and the character of the car changes. The gear changes performed by the nine-speed automatic gearbox are acoustically accentuated, especially when downshifting, and the cockpit instruments respond faster and more "sharply". The large central display visualises the longitudinal and lateral acceleration plus the steering angle with 'a photo-realistic motorsports graphic'. In other words, everything is dialled up to eleven. The GLE 350D and GLE 400 models feature even torque distribution of 50:50 between the front and rear axles, but the GLE 450 AMG opts for a sportier 40:60 split.
Design and Build
The GLE Coupe's styling won't come as much of a surprise if you imagine Mercedes' take on a BMW X6. In fact, were you to park the two vehicles side by side, it would take more than a casual glance to tell them apart. Like its counterpart from Munich, the GLE Coupe features a sweeping, coupe-like roofline and rolls on some seriously big alloy wheels. Even the entry-level cars get 20-inch road-rollers and buyers can upgrade to 21 or even 22-inch rims. At 4,900mm long, the GLE is a mere 9mm shorter than the X6, but at 1731mm tall, it's 29mm taller. The 2,915mm wheelbase is 18mm shorter, so there's really not too much to separate the cars in terms of dimensions. The interior seats up to five people and Mercedes claims the rear bench is the widest in its sector. With a maximum of 1650-litres, this Coupe also offers the largest luggage compartment in its class, although quite what this class is remains open to interpretation. For instance, Mercedes is claiming a record for coupe luggage capacity. Hmmm. The cabin features design elements familiar from the C, E and S-Class models. The 'floating' information display is partially integrated into the instrument panel, while the centre console houses the COMAND controller with the touchpad fitted above. The interior of the GLE 450 AMG features AMG sports seats and a black nappa leather three-spoke AMG sports steering wheel. AMG carbon-fibre trim and piano lacquer also lift the cabin above the rest of the GLE Coupe line-up.
Market and Model
As you'd expect, GLE Coupe pricing is comparable to that of the second generation BMW X6, but Mercedes hopes to gain an advantage when it comes to technology. As an option, the latest generation of the brand's COMAND Online infotainment system offers a 20.3 cm (8-inch) TFT display and touchpad. The system also includes a DVD player and Traffic Sign Assist with traffic sign recognition including wrong-way warning function. If required, the customer can equip COMAND Online with the 6-disc DVD changer, a Rear Seat Entertainment System with remote control, a TV receiver or a Bang & Olufsen Sound AMG sound system. Those not needing to stretch to that level of sophistication will find an Audio 20 CD system fitted as standard to entry level cars. This comprises a radio with twin-tuner, TFT colour display, a decent stereo with a USB interface, an AUX-IN socket in the centre armrest and a telephone keypad. The Bluetooth function also allows hands-free telephony and audio streaming for the transfer of music. For the first time in this segment, Mercedes-Benz is offering a fully electric extendable and retractable trailer coupling, which also includes ESP trailer stabilisation. This being a Mercedes, you get plenty of safety kit. Twin front, side and full length curtain airbags are fitted, as well as a knee airbag for the driver. Rear seat side airbags can also be specified. The standard equipment package includes the drowsiness detection system Attention Assist, the anticipatory safety system Pre-Safe and a tyre pressure loss warning system, as well as adaptive brake lights and Brake Assist (BAS).
Cost of Ownership
Expect running costs to be competitive with the rival BMW X6, though only the GLE 350d 4MATIC diesel Coupe model could be described as in any way 'affordable' to run. Residual values should be relatively strong, though no large luxury SUV is immune to the ravages to depreciation. Expect insurance to be pricey.
Summary
The GLE Coupe almost feels like the SUV that Mercedes-Benz was reluctant to build. Where BMW went first, copped the flak with its X6 and then watched the orders roll in, Mercedes has instead adopted a wait and see attitude and, when the coast looked clear, shown its hand. Still, it's hard to argue with the quality of vehicle that has emerged. The GLE Coupe is beautifully built and, above all, it's beautifully assured. It has the luxury of confidence and that's something that is apparent in every aspect of its make-up. We might well forget who got there first and who tagged along. Who knows, we might forget about SUV-coupes. In the here and now, however, here's one of the very finest.