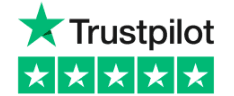 Rated Excellent
Road Tax & Roadside Assistance Included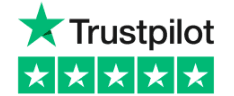 Rated Excellent
Road Tax & Roadside Assistance Included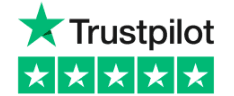 Rated Excellent
Road Tax & Roadside Assistance Included
Toyota Proace
Verso Leasing

Why Lease the Toyota Proace Verso?
These days, it would be very easy to spend around £30,000 - or more - on a large MPV and still only end up with space for seven people. That may be all you want of course but even so, you might still be tempted by the thought that much the same money could buy you a smart car-like People Carrier with room for up to nine. That's the proposition on offer from this model, Toyota's Proace Verso.
Background
Toyota has rarely been a brand to miss an opportunity. That's why it's been so successful over the years. Recently, the brand has been co-operating with French conglomerate PSA Peugeot Citroen in development of a new generation range of medium-sized LCVs. The Gallic marques were keen that the vehicle this would produce should also spawn a proper large-segment People Carrying MPV, as indeed it did, Peugeot's version named the Traveller and Citroen's tagged as the 'Space Tourer'. Joining in, Toyota has created one from these same underpinnings too and calls it the 'Proace Verso'. As the name suggests, this model shares plenty with the Japanese company's Proace van, but we're promised that the driving and ownership experience will be anything but 'van-like'. Smart looks, high equipment levels and sophisticated technology seem to bear that out. Let's look at this contender in a little more detail.
Driving Experience
As you'd expect, all the Euro6 units engines on offer in the Proace Verso are diesels and if your needs are mainly based around lighter people carrying duties and short distance urban work, then the entry-level 114bhp 1.6D unit may well be quite sufficient. For heavier payloads and longer journeys however, you'll be needing the 2.0D model which gives you a lot more pulling power and is available with either 148 or 174bhp, the most powerful unit mated to the brand's efficient 6AT auto transmission. And on the road? Well yes, it's based on a van, but the current generation of medium range vans actually handle pretty well, so this MPV might well surprise you with the way it responds through the bends Anyway, who throws a vehicle like this about? The ride should particularly impress. Special wishbone filtering is provided to dampen the impacts from our country's terrible tarmac and the variable stiffness springs and shock absorbers should deliver decent levels of comfort whether the vehicle is loaded or unloaded. Refinement is also claimed to be surprisingly good for such a large, square MPV. The turning circle is pretty tight too - at just 11.3 metres - making this a surprisingly manoeuvrable vehicle for use around town.
Design and Build
There are three Proace Verso body sizes - 'Compact', 'Medium' and 'Long'. In terms of length, you're talking around 4.6, 5.0 or 5.3-metres, depending on the variant you choose, so either way, you're going to need a very big garage. It's worth noting that the Proace Verso's height of 1.90m is low enough to guarantee entry into covered car parks - a relatively rare attribute in this segment. The 'Medium' and 'Long' length versions will be the variants chosen by most buyers, but even the shortest 4.60m-long 'Compact' derivative can comfortably accommodate up to 9 people in all seats. As for design, well this model's frontal design firmly identifies it as a modern Toyota, with an upper grille that extends smoothly into the angled headlamp units and a large, trapezoidal lower grille that aims to emphasise the car's width and solidity. The dashboard design features clear, analogue dials and ergonomic switchgear and there's excellent all-round visibility from the elevated, SUV-like driving position. Families will appreciate the wealth of storage points around the cabin, including door boxes, dashboard and sliding door cubbies, and cupholders, with a combined capacity of 58.5 litres.
Market and Model
There are three grades in the Proace Verso range: 'Shuttle', 'Family' and 'VIP'. 'Shuttle' is available in medium or long body sizes; 'Family' in compact or medium; and 'VIP' in long. Prices start from around £29,500. If you can't stretch to that, Toyota offers a more basic alternative in the form of its 'Proace Combi' model, which costs around £26,000, essentially a basic minibus version of the Proace van. Standard kit across the Proace Verso range includes power windows, dark-tinted rear windows, dusk-sensing headlights, front fog lights, cornering lights, rain-sensing windscreen wipers, electrically adjustable heated door mirrors and body colour-matched bumpers and door handles. All models feature a tailgate with a heater and rear wiper system, while in the cabin, whichever version you go for, you can expect to find curtain airbags, a multi-function roof and automatic dual-zone (front/rear) air conditioning. The Toyota Pro-Touch seven-inch touchscreen is the hub for the vehicle's infotainment system, giving clear and simple control of the eight-speaker audio with DAB tuner and the optional satellite navigation system. Smartphones can be integrated using Bluetooth, with connectivity also available via an Aux-in socket and USB port. Vinyl seat upholstery and the Toyota Safety Sense package (detailed below) can be specified as options.
Cost of Ownership
If you're expecting a large 9-seat MPV of this kind to be expensive to run, then you might be pleasantly surprised by this Proace Verso model's efficiency figures. All the engines use start and stop technology and comply with Euro 6 emissions regulations with the use of AdBlue diesel additive, contained in a 22.4-litre tank, easily accessed via a filler inlet set into the centre pillar. The base 114bhp 1.6-litre diesel engine returns 54.3mpg on the combined cycle and 137g/m of CO2. Go for the 2.0-litre 148bhp diesel unit and the figures don't fall too far - expect 53.5mg and 139g/km. At the top of the range, the 174bhp diesel variant with its 6-speed auto transmission manages 47.9mpg and 155g/km.
Summary
This Proace Verso might not have all the fancy electronic extras of its Peugeot Traveller and Citroen SpaceTourer design stablemates but we think that many family and business buyers won't care very much about that. We think they'll value this Toyota's affordable pricing and straightforward approach that includes slightly more economic operating costs and a lengthy five year/100,000 mile warranty. Practical through and through you see. Like its French stablemates, it's much cheaper than the models that previously ruled the super-large MPV segment, the Volkswagen Caravelle and the Mercedes V-Class, and in some ways is easier to drive because it feels more compact on the road. Yet this Toyota is just as spacious inside, with room for up to nine. If you've regular business clients to carry or your own private parking bay at the maternity unit, it might just be everything you really need.