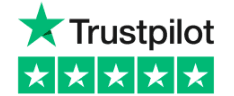 Rated Excellent
Road Tax & Roadside Assistance Included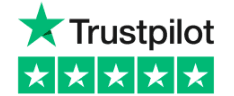 Rated Excellent
Road Tax & Roadside Assistance Included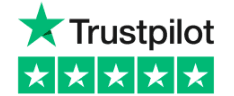 Rated Excellent
Road Tax & Roadside Assistance Included
Vauxhall Astra
Spors Tourer
Leasing

Vauxhall's sixth generation Astra faces far tougher Focus-class family hatchback competition than it did at launch back in 2009. Hence a welcome package of improvements that has brought a smarter look, extra efficiency and slicker technology. Enough, the brand hopes, to keep this car amongst the top three best sellers in the segment.
Why Lease the Vauxhall Astra Sports Tourer?
Despite Vauxhall's best efforts over thirty years and five different generations, their Astra has rarely been the family hatchback its drivers would ideally have chosen to own. Not because it's ever been a bad car: just never a class-leading one. The kind of model you bought because it was good value. Or more likely, because you were given the keys by your company Fleet Manager. At the launch of this MK6 version in 2009 though, greater efforts than ever before were made to ensure that 'want one' factor. So it was bigger, sharper to drive and nicer to sit in. And back then, it looked like a very complete proposition indeed. But much has changed since, with the launch of a whole raft of key rivals. Hence the need, in recent times, for a package of Astra changes designed to keep this car current in such an increasingly close-fought family hatchback sector. Which have brought us the smarter, higher-tech, more efficient car we're looking at here.
Driving Experience
So how does it drive? Well, if you regularly corner your family hatchback on its door handles, you'll probably still find a Ford Focus to be slightly more engaging. The rest of us though, will find this a well-judged compromise that matches the Ford for ride comfort and is pretty much as good as anything else in the class when it comes to an engaging drive. Which would be pointless without an equally good showing under the bonnet. Here, it's a case of knowing your engine. To be honest, the budget-level 1.4 or 1.6-litre normally aspirated entry-level petrol units represent older and resolutely unremarkable Vauxhall technology, even if the performance they offer (rest to sixty in 14s on the way to 105mph in the case of the base 87PS 1.4 16v variant) will probably be enough for most. Unfortunately, the far superior 1.4 and 1.6-litre petrol turbo units are limited to customers for the sporty SRi trim level. And GTC coupe buyers who get a 280PS 2.0-litre powerplant in the top-of-the-range VXR hot hatch. Diesel drivers must specify a five-door hatch or a Sports Tourer estate to get the entry-level 95PS 1.3-litre CDTi unit, but all Astra bodyshapes get the 1.7-litre CDTi engine,, with a choice of either 110 or 130PS outputs. In 130PS guise, sixty from rest is 10.4s away en route to a maximum of 126mph. Quieter and more modern in the 1.6-litre CDTi powerplant, offered in 110 and 136PS forms. I can't really see much point in going beyond this to the 165PS 2.0 CDTi diesel, but it is tempting, if you can afford it, to look at the top-of-the-range Astra diesel, the potent 195PS BiTurbo unit, capable of rest to sixty in just 7.8s on the way to 141mph.
Design and Build
Though the aesthetic improvements made to this Astra are subtle, they do succeed in giving it a much fresher look. We're talking here of the five-door hatch and the Sports Tourer estate: the other Astra bodystyle option, the GTC Coupe, was introduced as recently as the end of 2010, so needed little visual re-fettlement. And it's that GTC which has provided the inspiration for many of the aesthetic changes made to mainstream body shapes like this one. Take the front end which, as well as a redesigned bumper, gets a more pronounced GTC-like lower grille, while the upper grille gets a more prominent wing-like chrome bar and the option of LED daytime running lights. The rear's been revised too, with revised rear panel styling and a chromed lower moulding. Of course, the whole effect is even more aggressive if you go for one of the top performance models - the BiTurbo diesel or the VXR hot hatch for example, both of which get bespoke bodykits. Otherwise though, it's as you were for sixth generation Astra buyers. People for whom size tends to matter. This is, after all, just about the largest car in this segment of the market. It's longer than virtually all of its main rivals, sits on a longer wheelbase and is just about the only family hatch you can buy that's over 1.5m tall.
Market and Model
List prices suggest that you'll be paying from just under £13,000 to around £25,000 for mainstream versions of this Astra. Bear in mind though, that the diesel variants that many will want don't enter the price lists until you reach the £18,000 mark. Expect to have to find a premium of around £900 if you want the extra versatility of the Sports Tourer estate rather than the standard five-door hatch. As for the pretty GTC coupe (which does without the feeblest engines in the line-up and adds a few of its own), well you'll pay a premium of a few hundred for one of those as well - the amount varies depending on the engine you're looking at. Of course the ultimate GTC wears VXR badgework - but also carries a £27,000 pricetag. As to how mainstream Astra variants like this one stack up price-wise against rivals in this segment, it's as well to remember that list pricing in this sector is notoriously flexible, with Vauxhall dealers readier than most to sharpen their pencils. Whichever bodystyle you choose - five-door hatch, Sports Tourer estate or GTC coupe - you can specify most of the staple engines in Vauxhall's diesel line-up - which means 110 and 130PS versions of the 1.7-litre CDTi diesel, 110 and 136PS versions of the more modern 1.6-litre CDTi diesel plus 165 and 195PS versions of the 2.0 CDTi unit. And the engine differences? Well hatch buyers get the price leading 87PS petrol 1.4, while hatch and estate customers get a 100PS versions of this unit, plus a 115PS petrol 1.6 and a 95PS entry-level diesel, the 1.3 CDTi. These are Vauxhall's older engines, none of which was deemed fast or efficient enough for the sporty SRi trim level. Or the higher expectations of Astra GTC coupe buyers. If you do go for SRi trim or a GTC coupe, you get a far better range of petrol choices: 120 and 140PS versions of the excellent 1.4-litre turbo, the 180PS 1.6-litre turbo and, in the flagship VXR hot hatch, a 280PS 2.0-litre turbo.
Cost of Ownership
Vauxhall headlines the fact that this improved Astra features the most economical engines ever fitted to this model, with the most frugal variant, the '99g' version of the 1.7-litre CDTi 110PS diesel, delivering the CO2 return its title suggests. Not long ago, this would have been noteworthy in this class: now, it's more par for the course. As with rivals, Vauxhall has been able to slash running costs thanks to implementation of a Start/Stop system that cuts the engine when you don't need it, stuck in traffic or waiting at the lights. The cheapest versions with 1.3 or 1.7-litre CDTi diesel power do without this, but otherwise it's standard across all the ecoFLEX diesel models. Which explains why a 1.7-litre CDTi variant with 130PS on tap is able to deliver figures that comparably-powered rivals struggle to match - 76.3mpg on the combined cycle and 99g/km of CO2. Better in fact than the figures you'll get on a Start/Stop version of a more feebly-powered entry-level 95PS 1.3-litre CDTi diesel Astra - 72.4mpg and 104g/km. Even the 141mph 2.0 CDTi BiTurbo flagship model manages 55.4mpg and 134g/km. Best of the bunch is the 1.6 CDTi diesel which in 136PS form manages 72.4mpg on the combined cycle and 104g/km of CO2. Unfortunately, Stop/Start is a rarer feature to find in the petrol line-up - which is why the figures achieved by mainstream five-door hatch variants are unremarkable - 51.4mpg on the combined cycle and 129g/km of CO2 from the entry-level 87PS 1.4-litre petrol version or 44.8mpg and 147g/km from the 115PS 1.6. You'll do much better than this though in a lower-order petrol-powered Astra GTC coupe, thanks to that model's more modern range of turbocharged 1.4 and 1.6-litre engines.
Summary
In a family hatchback class stuffed full of shiny new rivals, it would be easy perhaps to overlook this Astra - or at least to assume it to be an also-ran in this tightly-fought segment. You shouldn't do that - and it isn't. Or at least it isn't if you choose your engine and spec carefully. The really desirable and efficient variants may well require you to negotiate a sharp deal with your local Vauxhall showroom to keep within budget, but such is the value emphasis in today's Griffin brand network that you're pretty likely to be able to do that. And assuming that you do, you'll get yourself a car that feels quite up to the challenge posed by an army of efficient, plush and more recently introduced rivals. Of course the most recent changes have helped enormously here - the smarter look, the more efficient engines, the extra hi-tech features. Best of all, it's mainly British, with hatch and estate models built at Ellesmere Port near Liverpool to a quality at least as high as anything the Japanese brands can manage. That reason alone might be enough to give this car a place on your family hatchback shortlist. Fortunately for Vauxhall, there are also many others.