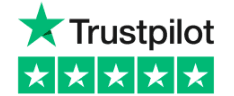 Rated Excellent
Road Tax & Roadside Assistance Included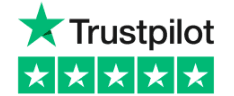 Rated Excellent
Road Tax & Roadside Assistance Included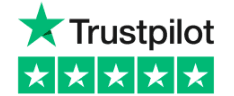 Rated Excellent
Road Tax & Roadside Assistance Included
Vauxhall
Crossland
Hatchback
Leasing

Why Lease The Vauxhall Crossland?
auxhall has decided it needs not one but two small SUVs in its product portfolio, this little Crossland model sitting just below the second generation Mokka crossover in the company's crossover line-up. This is a facelift of the car we first saw back in 2017 as the 'Crossland X', but the more engaging front-end styling gives it an up-to-the-minute feel.
Background
So, yet another small SUV to add to all those in the PSA Group's bulging crossover portfolio. Some of that Gallic conglomerate's latest little Crossovers are based on its most sophisticated CMP2 platform - cars like the Peugeot 2008, the DS 3 Crossback and the Vauxhall Mokka. Others - like the Citroen C3 Aircross - sit on much older underpinnings and this Crossland is one of those, mainly because it's merely a facelift of a car launched in 2017. Still, fashion-led crossover customers shopping in the popular segment for small SUVs won't care too much about that, particularly now this car has such a striking look, courtesy of the same 'Vauxhall Vizor' front end that's given this model's Mokka showroom stablemate so much extra pavement presence.
Surprisingly, there are dynamic as well as cosmetic changes here: well a few anyway. New springs and dampers aim to cure the slightly wayward low speed handling characteristics of the original model and the revised steering system should deliver a bit more feel at the helm. The agility of the previous car is trained - as is its range of engines, which continue as before apart from a range of efficiency updates. That means most folk will continue to choose the familiar PSA Group 1.2-litre three cylinder petrol unit, available in normally aspirated 83PS base guise (with 5-speed manual transmission) or in turbocharged 110PS form (which now gets a 6-speed rather than a 5-speed manual). Plus there's a 130PS version of this unit which must be had with an auto gearbox. We expected Vauxhall to drop the previous diesel (black pump-fuelled small SUVs are a rare sight these days) but the 1.5 Turbo D powerplant continues and the manual variant has an 11PS power increase (to 110PS) and is another recipient of a 6-speed rather than a 5-speed stick shift. This powerplant generates 120PS when mated to the AT6 6-speed auto that makes quite a dent in the efficiency figures. Finally, we need to mention that, like many cars in the SUV 'B' segment, this one can't be ordered with any kind of 4WD system.