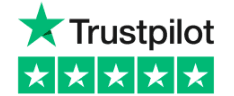 Rated Excellent
Road Tax & Roadside Assistance Included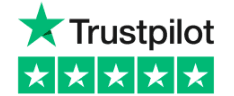 Rated Excellent
Road Tax & Roadside Assistance Included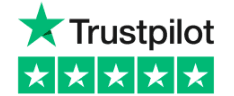 Rated Excellent
Road Tax & Roadside Assistance Included
Volkswagen
Passat Estate
Leasing

The Volkswagen Passat really hits the ground running in version eight. More spacious and stylish with a range of economical diesel engines and an all-wheel drive 240PS flagship, the Passat builds in a host of high-tech features but still majors on ride quality and cabin refinement.
Why Lease the Volkswagen Passat Estate?
As much as we like to think that the automotive world revolves around this sceptred isle, the truth is somewhat different. Here, we hold up the BMW 3 Series as the paragon of success in building sales volumes on the back of premium build quality, but in global terms the 3 Series is a bit-part player compared to Volkswagen's Passat. How successful is the Passat? You might want to sit down for this one. It sells more than the entire product line-ups of BMW or Audi; fully 1.1 million cars a year, with China and the US the biggest recipients. It's a car that plays a very deft hand, bridging the gap between the mainstream and premium marques while delivering comfort and value that's often market-leading. It's why the Passat is now Volkswagen's most successful nameplate and the reason why Wolfsburg can't afford to get generation eight wrong.
Driving Experience
This is the section where we normally muse about power outputs, steering feel and how a car handles, but none of that is really that germane to a discussion on the Passat. Here, it's all about refinement and ride quality. Not a lot else matters. With that in mind, we were quite surprised to find Dynamic Chassis Control (DCC), a function that alters the steering weighting, the sharpness of the throttle response and the firmness of the suspension on the options list. It seems a bit 'evo magazine' for the Passat. Big sales depend on the 2.0-litre 150PS diesel engine and it's a unit that's respectably refined, doing its best work between 2,250 and 3,500rpm with precious little in the way of vibration or diesel rumble entering the cabin. The 1.6-litre 120PS diesel isn't quite so impressive, but graduate further up the range and you'll find a 190PS 2.0 TDI and the range-topping all-wheel drive biturbo 2.0-litre, good for a hefty 240PS. There's even a GTE plug-in petrol/electric hybrid model offered. The manual gearbox has evolved into something Volkswagen is rightly proud of, although a DSG twin-clutch still seems a more natural fit for the Passat. As ever, the 17-inch wheel and tyre set will offer better ride comfort than the stiffer-sidewalled 18-inch rubber.
Design and Build
The difficulty in attracting buyers away from the likes of BMW and Audi is that you need your product to offer all the attractions of a BMW and Audi but at a more competitive price. That includes looking as expensive as these brands, which is something the Passat has often struggled to achieve. Not any more. At least not from the outside, where the latest Passat looks sleek, chiselled and polished, with head and tail lights that emphasise the car's width. In fact, the latest car is a touch shorter but both lower and wider than before and with 79mm more built into the wheelbase, there's more space in the cabin. The dashboard is a good deal more setsquare than before, although Volkswagen would probably call it 'architectural'. It now features a big central screen and a set of optional digital 'virtual' dials. The seats, as in most Volkswagens, initially feel unyielding but are supremely comfortable over longer distances. Three adults can fit in the back too. The boot measures an enormous 586-litres (up from 565) while the estate gets even more, with 650-litres available under the tonneau (up from 603).
Market and Model
Prices start at just over £22,000 for the 120PS diesel in S trim, with the DSG 'box adding another £1,600. The 150PS diesel opens at just over £23,000 with a six-speed manual. You'll need to ascend to the GT trim level to get your mitts on the 190PS diesel engine, and that'll set you back around £28,000. The big banger of the range is the all-wheel drive 240PS model and this also starts at GT level, costing around £34,500 with the DSG shifter. Alternatively you van pay another £1,000 for R-Line specification and a seven rather than six-speed box. Estates tack another £1,500 onto the asking price of the four-door cars. The range runs through S, SE, SE Business, GT and R-Line trims and feature equipments such as a Post-Collision Braking System and mis-fuelling prevention on all models, Front Assist, Adaptive Cruise Control, Pre-Crash system, Driver Profile Selection, Ergo Comfort seats and front and rear parking sensors on SE and above; and Discover Navigation on the SE Business which is aimed at fleet drivers. Heated Alcantara seats, three-zone climate control and 18-inch wheels are standard on GT, while the range-topping R-Line adds seems to empty the rest of the options list into the car. A BlueMotion eco version and an Alltrack estate are also being imported.
Cost of Ownership
For all the talk of premium quality and engine refinement, the Passat is a car that absolutely has to nail the right numbers when it comes to efficiency, largely because it still relies on company buyers for a significant slug of sales. If a fleet manager thinks the company's better off putting you in a Hyundai i40, you're going to have to get used to Korean. Making a strong business case has been the Passat's bread and butter and this model shouldn't be any different. The most frugal variant you can choose is the fully-fledged BlueMotion version of the base 1.6-litre TDI diesel. Go for this variant rather than the standard model and your combined cycle fuel economy will improve from 70.6mpg to 76.3. And your CO2 return will improved from 106g/km to 95g/km. There's no reduction with the estate bodystyle. Opt for the 2.0-litre TDI variant, as many will and the figures suggest you'll get 64.2mpg on the combined cycle and 116g/km. Residuals will be higher than they would be with a comparabl Ford Mondeo or Vauxhall Insignia, so take that into account when making your overall running cost comparisons.
Summary
The formula for the success of the Passat is one that Volkswagen has very carefully tweaked and perfected over the last 42 years, but it's really been since the launch of the 1996 fifth-generation car that the Passat has found its niche. This latest car offers more finesse, higher tech options, some eminently sensible financial propositions as well as a real cracker of a flagship to act as the halo product. Would you buy one over a 3 Series or an Audi A4 though? A few years ago, the answer would only have been positive if you needed to haul a serious load of photocopier spares or, if you were a private buyer, you were on the leisurely side of the retirement threshold. These days, the Passat is a more aspirational item and there's a certain cool about it that stems from not being seen to be trying too hard. We like that. Volkswagen will too if advance orders are anything to go by.