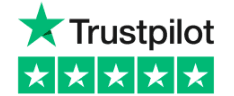 Rated Excellent
Road Tax & Roadside Assistance Included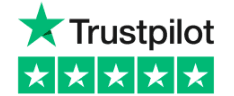 Rated Excellent
Road Tax & Roadside Assistance Included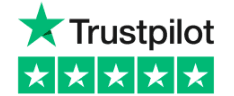 Rated Excellent
Road Tax & Roadside Assistance Included
Volkswagen Polo
Hatchback
Leasing

Why Lease the Volkswagen Polo?
According to the stats, a person somewhere in the world decides to buy a new Golf approximately every 40 seconds. Since its introduction in 1974, it has been regarded as the forerunner of the compact class, surely also known as the "Golf Class". Decades of learning and development have now been distilled down to the 8th-generation 2020 Golf, and why change a recipe that tastes and looks great?
The newest, 8th-generation Golf is an evolution, rather than an evolution and its dimensions are almost the same as the outgoing car. Slightly lower and longer, it's still instantly recognisable as the classic hatch, but hosts a revamped interior that's enough to keep those old faithful Golf customers excited, as well as bringing in all new ones.
Models Available
The 2-door body style is gone for good, but an estate may still be on its way for Europe. For now, the Golf retains its classic hatch body style.
Comparison
Now in its 8th generation, the Golf looks more prepared than ever to walk that fine line between premium compact hatchbacks such as the Mercedes A Class or BMW 1 Series, and its mainstream rivals like the Ford Focus, Vauxhall Astra, Peugeot 308, Renault Megane and Mazda 3. Of course, the Golf is one of the more expensive cars in the class, but you get a lot of bang for your buck because it comes with many upscale features. If your budget allows, this VW is worth consideration. Does the latest Golf maintain the legacy? We think so.
From The Manufacturer
"The leader of a hatch-pack VW Golf delivers an exhilarating driving performance combined with modern styling."