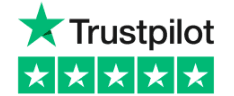 Rated Excellent
Road Tax & Roadside Assistance Included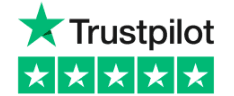 Rated Excellent
Road Tax & Roadside Assistance Included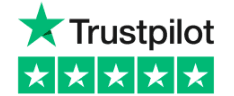 Rated Excellent
Road Tax & Roadside Assistance Included
BMW 2 Series
Convertible
Leasing

BMW has a strong track record when it comes to desirable drop tops and the latest 2 Series Convertible looks set to keep that streak going. This small, fast but fashion-friendly open top model delivers strong efficiency as well as excellent looks. 
Why Lease the BMW 2 Series Convertible?
The Munich maker has a successful history when it comes to this class of cabrio, with the 1 Series Convertible predecessor a best seller in its segment. 
This 2 Series Convertible faces a lot more competition, so it's just as well that it's a quieter, more spacious and more efficient contender. It's comprehensively equipped, well connected and, probably most importantly, pretty stylish to look at. 
Whichever version you choose, you're promised a proper rear-driven BMW driving experience, so unlike some cars of this kind. This one is far more than just a fashion statement.
Inside, this design uses BMW's older cabin architecture, but it still feels of high quality, with a large central 8.8-inch iDrive infotainment screen. It features as standard the BMW Navigation and BMW Professional Navigation set-ups. There's more room in the back than you get in most small convertibles; and a decently-sized boot, 335-litres in size when the roof's up or 280-litres when it's folded. That's extendable further by folding the split-rear bench.
Most Popular Options
There's a choice of two core 2 Series Convertible trim levels – 'Sport' and 'M Sport', plus with the base petrol engine with an 'SE' variant too.
Things kick off with the three cylinder 1.5-litre petrol-powered 218i, which has 136hp and is the only variant that  is available with the option of a manual gearbox; all the other derivatives are autos. There's also another mainstream petrol model, the 220i, which offers 184hp. And there are two mainstream diesel options, the 150hp 218d and the 190hp 220d. There's also the top M240i petrol variant with 340hp, which is really quick, sprinting to 62mph in just 4.7 seconds.
Competitors
This car's closest competitor is probably the Audi TT Roadster, but that's either front-driven or four-wheel-driven and isn't quite the same. Driving enthusiasts certainly wouldn't think so anyway. 
Such a person would be more likely to be drawn to BMW's larger model at this price point, the Z4 roadster. Or maybe a top Mazda MX-5. There's also cabriolet versions of the Audi A3 and the Volkswagen T-Roc. Or a top version of the MINI Convertible. But none of these models will reward you at the wheel quite like a 2 Series Convertible.
Verdict
This is the small, compact sporting convertible that many of us always felt BMW was capable of delivering. True, it's still not the most efficient car in its class, but what's important is that this 2 Series Convertible is usable, self-assured and the kind of cabrio you really don't need to make too many compromises to own.
In the final analysis, what'll sell you the idea of a lease on this thing is its roadgoing experience, its lust for life and the way it'll remind you of what driving used to be about when all that's ahead is a ribbon of twisting tarmac. Ultimately, it's the kind of car that BMW does better than almost anyone.