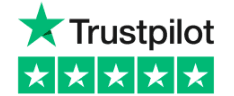 Rated Excellent
Road Tax & Roadside Assistance Included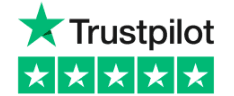 Rated Excellent
Road Tax & Roadside Assistance Included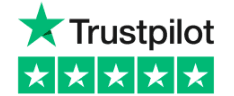 Rated Excellent
Road Tax & Roadside Assistance Included
Bmw 2 Series
Gran Tourer
Leasing

Thinking of leasing a mid-sized 7-seat MPV People Carrier for the family? Then deep inside, you're probably expecting it to be pretty dull to drive. Sacrifices have to be made for family life – don't they? Perhaps not in this case, with BMW's 2 Series Gran tourer. The Munich maker reckons that drivers in this segment deserve a little more involvement and quality, which is what they've aimed to serve up here.
Why Lease The BMW 2 Series Gran Tourer?
As you might gather from the looks, it's a lengthened, more versatile version of the company's five-seat 2 Series Active Tourer. The front wheel drive set-up used here is key of course to this class of car. Without it, you can't achieve the interior packaging that People Carrier buyers need, especially if you want to keep the shape of your contender relatively compact.
There's a 210mm increase in length and a 50mm increase in height over this model's already pretty spacious five-seat 2 Series Active Tourer stablemate and that frees up plenty of space inside. Up front, this design uses BMW's older cabin architecture, but it still feels of high quality, with a large central 8.8-inch iDrive infotainment screen. The second row seats slide and recline. And out back? With all three seating rows in place, there's just 145-litres of luggage space on offer. But then that's always going to be the case with any car trying to squeeze three rows of seating into just 4.5m of body length.
Much of the time of course, you're not going to need the two rearmost chairs and folding them into the floor increases boot space up to 560-litres. If you really need to super-size your space, then the rear bench drops electronically at the touch of a button to create a 1,820-litre cargo area.
Trim Levels
Vanarama customers get a choice of three core 2 Series Gran Tourer trim levels – 'Sport', 'Luxury' and 'M Sport', plus with the base petrol and diesel engines, there's an 'SE' variant too.
Things kick off with the three cylinder 1.5-litre petrol-powered 218i, which has 136hp. There's also another mainstream petrol model, the 220i, which offers 184hp. And there are two mainstream diesel options, the 150hp 218d and the 190hp 220d, which is available with the option of xDrive 4WD.
Competitors
In terms of premium brand 7-seat mid-sized SUVs, this car is now in a class of one. The similarly-sized Mercedes B-Class isn't offered with 7 seats. And 7-seat mid-sized MPV models like the Volkswagen Touran and the Toyota Prius+ don't have the badge equity that BMW commands.
Verdict
In offering things like People Carrying practicality, three cylinder engines and front wheel drive, BMW is evolving. As it does so, the company is at the same time driving change here in the seven-seat compact MPV segment, reminding buyers in this class that style and driving dynamics aren't incompatible with family versatility.