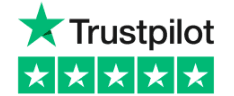 Rated Excellent
Road Tax & Roadside Assistance Included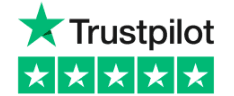 Rated Excellent
Road Tax & Roadside Assistance Included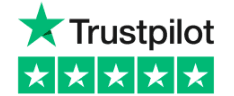 Rated Excellent
Road Tax & Roadside Assistance Included
Convertible Car
Leasing Deals

A convertible gives you the versatility to go from practical to stylish. And, when you want to cruise around town with the top down, you can really enjoy the surroundings, all from the comfort of your brand new car!
Why Lease A Convertible?
There's nothing quite like a convertible and there's never been a better time to lease one. With a wider variety of options on the market than ever before, whether you're looking for a little sports car, a street-trendy runabout or a luxury reward, we've got the perfect convertible for you.
As convertibles tend to be for private buyers, there aren't vast numbers of open-topped cars on the market - meaning they hold their value better. A few years ago, folding metal top cabrios were all the rage, but virtually all modern convertibles now have folding fabric tops.
Whatever your preference, you'll find a convertible lease deal at Vanarama for every occasion. Let's take a look at some of the most popular ones:
A Wide Range of Choice At Vanarama
Vanarama car leasing customers love their cabrios and we specialise in all the market's major segments. Popular small open-topped urban runabouts include the Fiat 500C and the MINI Convertible, plus there's the Peugeot 108 TOP! and the Citroen C1 Airscape. And if you want a full-EV tiny cabriolet, there's the smart EQ fortwo cabrio or the new era full-electric version of the Fiat 500C.
If you'd like a compact convertible that's a fraction bigger, we'd point you towards cars like the BMW 2 Series Convertible and cabriolet versions of the Volkswagen T-Roc and the Audi A3. And if you'd fancy one that's a bit sportier, there's the Audi TT Roadster and the Mercedes SLC. Our favourite option though, is the little Mazda MX-5 open top sports car, which is available either with a fabric top or with a folding metal-roof in desirable RF form.
If you're able to extend your search into the mid-sized executive part of the cabriolet segment, there are 4 key players – namely the BMW 4 series Convertible; and cabriolet versions of the Audi A5, the Mercedes C-Class and the Mercedes E-Class, the latter recently facelifted. If you'd like a sportier feel, don't ignore the Ford Mustang Convertible either.
Move a size up and you'll be looking at some really desirable sports luxury convertibles like the Mercedes SL and the Jaguar F-TYPE Convertible. Or, if you can stretch a little further there's the BMW 8 series Convertible, Lexus LC Convertible and the Porsche 911 Cabriolet – maybe also the Mercedes S-Class Cabriolet. Beyond that, you're really into lottery-winning territory.
Your EV Options When Leasing A Convertible
Electrification and open-air motoring you'd think would go hand-in-hand and sure enough, battery powertrains are starting to appear in convertible cars.
In terms of full-EVs, there's the smart EQ fortwo cabriot and the new-era Fiat 500C EV. Mercedes has introduced its mild hybrid technology into its E-Class Cabriolet, as has Audi into its A5 Cabriolet and BMW into its 8 Series Convertible. And you can expect to see many more electrified convertibles in the year ahead.