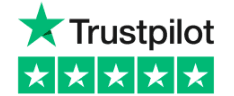 Rated Excellent
£250 Cashback On Every Vehicle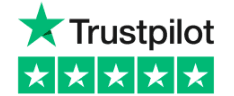 Rated Excellent
£250 Cashback On Every Vehicle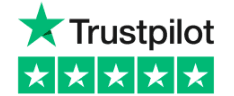 Rated Excellent
£250 Cashback On Every Vehicle
Fiat 500 Small
Car Leasing

Why Lease the Fiat 500?
The original Nova 500 produced in 1975 was so basic that it was conceived partly as an alternative to a scooter. It offered only a single engine option, had just 2 seats and suicide doors.
Fiat decided to take that much-loved car of the 60s & reinvent it for a new generation. By comparison, the latest 500 offers  thousands of different ways of specifying the iconic city car, which has morphed into a very successful second-generation car, & its cute retro styling has been well received, opening up the doors to an expanded range, including the 500L, 500L MPW, a convertible & the 500X.
Models Available
The 2018 Fiat 500 is a small city car with seating for 4, although the rear seats are only suitable for small children. It's available as a 2-door hatchback or convertible (the 500C) that uses fixed roof rails & a folding centre portion. The base Pop model is lightly equipped, but its price is quite reasonable. The mid-level Lounge is more expensive, but many will find the upgraded upholstery & other goodies worth the extra cost.
Comparison
Rivals for the 500 are many & varied, including the Mini hatch & various city cars such as the VW Up, Peugeot 108, also the Smart Forfour. The Fiat 500 certainly has style & image on its side, but plenty of rivals are better to drive & more practical, for the same price or less.
From The Manufacturer
"With 6 million all-time units sold & over 2 million of the model renewed in 2007, the Fiat 500 is the European leader in the city car segment & has been the best-selling FCA car for the last 2 years. All this clearly shows how affectionate people feel towards our 500."