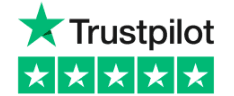 Rated Excellent
Road Tax & Roadside Assistance Included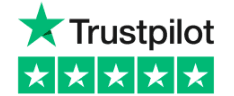 Rated Excellent
Road Tax & Roadside Assistance Included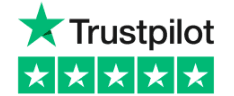 Rated Excellent
Road Tax & Roadside Assistance Included
Skoda Fabia
Estate Car
Leasing

There's not a whole lot in the motoring world that projects less glamour than a Skoda Fabia Estate. It's not something that will have too many people's pulses spiking at the prospect of getting behind the wheel. In most cases it will be a purchase based on a set of keenly researched and wholly objective criteria; a tool for a job. While this might sound like we're talking the latest Fabia Estate down, there is a definite appeal in its sheer pragmatism. If you want a supermini-sized car that can carry 530-litres of luggage in the boot, your choice narrows down to one - this car.
Why Lease the Skoda Fabia Estate?
The Fabia estate rides on a version of the Volkswagen Group's MQB platform, but it's not the full monte. Instead, the central structure is MQB with some front and rear structures from the PQ26 chassis, so it's a bit of mix and match. The wheelbase here is the same as the Fabia hatch, with a longer rear overhang delivering the extra carrying capacity. Power comes courtesy of three- and four-cylinder diesel and petrol engines, with outputs ranging between 59bhp to 108bhp for the time being. Dealers expect that around 90 per cent of sales will be petrol-powered, split between the 1.2-litre four and 1.0-litre three-cylinder engines. The 1.2-litre unit is markedly quicker and more refined and Skoda has worked hard to endow the Fabia with a supple ride, decent body control and low-effort steering.
Design and Build
The Fabia Estate manages to avoid the look of many supermini estates, namely that they've reversed into a greenhouse and tried to escape the scene of the crime. Instead, it's a neatly integrated thing and you might need to look twice to figure out that it is an estate model rather than another Skoda model with a longer roof, such as the Rapid. Its boot volume of 530-litres (with the seats up) makes it the most spacious in the sector, while its maximum load volume of 1,395-litres puts rivals in the sectors above to shame. The 960mm loading floor is now wider than in the previous model while the tailgate opens to 1,900mm and is 1,028mm wide. The loading sill is only 611mm high, making loading the car up easy. The passenger area is also wider (+21 mm) and longer (by +8mm), and although the car is now slightly lower, there's more headroom for the driver and front seat passengers.
Market and Model
There's a £1,000 premium to own this Estate model rather than the Hatchback variant. Skoda presents an easy to follow trim structure running through, S, SE and SE-L models. Even the entry-level S variants get six airbags, DAB digital radio, Bluetooth, Stop/Start and electric front windows as standard, while SE models add manual air-conditioning, alloy wheels, Front assist, an Arkamys surround sound package and a Bolero radio with telephone control, USB and SD card connections plus 'MirrorLink' functionality that duplicates the homepage of your smartphone onto the infotainment screen. SE models also include a three-spoke leather steering wheel, height adjustment for the driver and passenger seat, a Maxi-DOT trip computer and black roof rails. Range-topping Elegance models add even more features, including 16-inch alloy wheels, climate control air-conditioning, a 'Light assistant', cruise control and KESSY - Skoda's keyless entry system. Prices open at around £12,500 for the 1.0-litre S, with diesels being quite a hike further at just over £15,000. The top of the range Elegance model with the 89bhp 1.4-litre diesel and a DSG transmission will set you back just under £18,500. It's worth upgrading to the SE versions, if only for the Mirror Link technology. This allows smartphone apps to be displayed on the screen of the infotainment system which, amongst other things, takes the use of navigation software or personal music files to a new level. There's a multimedia device cradle in the centre console, an ice scraper in the fuel filler cap and a high-vis vest, now mandatory in many countries, in a convenient dedicated storage compartment in the driver's door.
Cost of Ownership
The 1.2-litre engine turns in some excellent economy figures. In the old Fabia, you could count on around 53mpg from the 1.2-litre unit; now you're good for 60.1mpg, with emissions dropping to just 107g/km. Those figures improve largely because the Fabia is lighter than before. Across the range there are efficiency improvements that average 17 per cent. Despite being bigger and stronger than its predecessor, this Fabia Estate is, model for model, some 65kg lighter. Fabias have always held very firm when it comes to residual values, used buyers valuing the Volkswagen Group input and resolute build quality. Insurance has also been very cheap, reflecting the mature owner profile. Once again, Skoda seems to have come up with all the right answers when it comes to driving down the cost of ownership.
Summary
It's easy to underestimate the importance of the Estate to the Fabia product line. Here in the UK, it's often perceived as a very minority-interest niche body style, but it has actually accounted for a full quarter of domestic Fabia sales. More than 1.1 million examples have been shifted worldwide. In other words, this wasn't a model that Skoda could afford to get wrong. The third generation model looks to be exactly what owners would have hoped for. It offers the usual Skoda qualities of sound efficiency, excellent practicality and solid engineering backed up with decent value, an improved interior and mature, cohesive styling. The Fabia Estate doesn't actually have too much competition to dust down. The biggest-selling superminis in the sector such as the Ford Fiesta, Vauxhall Corsa and Volkswagen Polo don't offer estate variants, which really opens the way for the Fabia to clean up. As indeed it should. Sometimes sensible is exactly what's required. Skoda's counting on it.