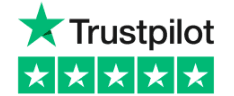 Rated Excellent
Road Tax & Roadside Assistance Included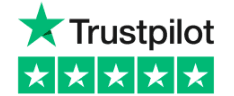 Rated Excellent
Road Tax & Roadside Assistance Included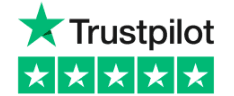 Rated Excellent
Road Tax & Roadside Assistance Included
Volkswagen
Passat Salon
Leasing

The Volkswagen Passat is at its most impressive in this 'all bells and whistles' BiTDi 240 4MOTION form. With a powerful 2.0-litre diesel engine sending drive to all four wheels, a big equipment list, variable drive modes and sleek styling, it's quite a proposition. 62mph arrives in 6.1 seconds, but if you're a bit lighter on the throttle, Volkswagen claims 53.3mpg.
Why Lease the Volkswagen Passat Saloon?
You can't tell us you haven't done it: namely trying to create an imaginary vehicle that combines all the best attributes of cars across a number of classes. Whereas for most of us, this is just something that we do in an idle moment of speculation, for Volkswagen it's something they've clearly done when faced with a clean sheet of paper and the brief to build the best Passat they could. Clearly there are limits - this is the real world - so they couldn't just raid the group's resources and decide that a Passat with a Lamborghini Aventador V12 would be solid business. Still, even while managing their compromises, Volkswagen has come up with a car that's genuinely special. It's officially called the 'Passat 2.0 BiTDi SCR BMT 4MOTION'. It's just a bit of a shame that they stumbled at the final hurdle with that clumsy name.
Driving Experience
So, what engine goes into this bucket-list Passat? You probably wouldn't want a big capacity petrol unit - Volkswagen have been there and done that before with the potent R36 and W8 variants we saw in previous generation models, cars that rather over-stretched the margins of Passat brand equity. Instead, how about a high-power, high-efficiency turbodiesel? You've got it right here. The 2.0-litre engine in question packs a pair of turbochargers to plump up peak power to a hefty 240PS, with a massive 500Nm of torque delivered from just 1,750rpm. Floor the throttle and 62mph vanishes in just 6.1 seconds, the DSG twin-clutch transmission zipping through the shifts. Keep it planted and where conditions allow, you'll see 149mph. What else would you choose? How about all-wheel drive traction? That's fitted as standard here, the 4MOTION system delivering all-weather security. To better use it, those in search of the estate version can also talk to their dealer about an 'Alltrack' version with a raised ride height and mild off-road ability. For the tarmac, there's also Dynamic Chassis Control (DCC), a function that allows you to alter the steering weighting, the sharpness of the throttle response and the firmness of the suspension on the options list. Unlike some systems where you can't tell the difference between settings, the Passat offers quite a marked change in responses, the most relaxed setting being agreeably supple, while the most aggressive gives the car some attitude. It's still not what you'd call a sports saloon, but it can cover ground quickly and safely.
Design and Build
The BiTDi 240 engine is only offered in the two ritziest Passat trim levels, GT and R-Line, but there's not too much in the way of visual clues to let you know that this is the quickest Passat of the lot. Like the rest of the range, this variant's cool, neat and styled with an almost architectural attention to angles and surfacing. The front grille runs full width and the line is then taken up by headlight units that emphasise the car's width. In fact, this eighth generation design is a touch shorter but both lower and wider than before and with 79mm more built into the wheelbase, there's more space in the cabin. The dashboard is a good deal more setsquare than before and now features a big central screen and a set of optional digital 'virtual' dials. The seats, as in most Volkswagens, initially feel unyielding but are supremely comfortable over longer distances. Three adults can fit in the back too. The boot measures an enormous 586-litres, while the estate gets even more, with 650-litres available under the tonneau.
Market and Model
Clearly a car of this size, quality, complexity and performance isn't going to be small change and the BiTDi 240 4MOTION models start at around £34,500 for the GT saloon, with the R-Line tacking on almost £1,000 extra. Estates retail at about £1,500 on top of those saloon prices. The R-Line trim is sportier, but even the GT gets heated Alcantara seats, three-zone climate control and 18-inch wheels. The optional 12.3-inch Active Info Display is a must-have. The Passat's problem is that for around £35,000, you can get yourself an absolute gold mine of alternative talent. BMW's 330i xDrive is one choice; Audi's A4 3.0 TDI quattro is another. The latter packs 245PS and six cylinders and will prove very difficult for prospective Passat customers to look beyond. The one consolation for the Volkswagen Group is that either choice keeps the money in the family.
Cost of Ownership
One of the best things about this car is that you have the sort of pace that was once the preserve of an all-wheel drive rally replica, allied to the fuel consumption of a shopping hatch. Drive the Passat BiTDi 240 a bit more sedately - and you can, it's not one of those cars that's always on your case - and you might approach Volkswagen's claimed combined fuel economy figure of 53.3mpg. Emissions are rated at 139g/km, which is a whole banding better than the Audi 3.0-litre TDI quattro, something that's sure to interest business users. The standard seven-speed DSG auto gearbox is a key contributor to this strong emissions showing. Industry experts CAP Automotive predict extremely solid results for this eighth-generation Passat for the saloon version and while the flagship model is the car that usually gets the biggest pranging when it comes to retained values, it's certainly not going to suffer comparably when stacked up against the Audi and BMW's numbers.
Summary
The Volkswagen Passat has often been accused of being a bit underplayed. It's the car you buy if you like nice things but get a bit embarrassed about admitting as such. Indulging yourself went a bit out of style in the recession and we've still got a bit of a hang up about it. The BiTDi 240 4MOTION models are the perfect antidote. They're unashamedly overstuffed, with loads of standard equipment, a muscular engine, all-wheel drive and build quality that's beyond the call, but they're low-key enough not to go rubbing those facts in people's faces. Whereas your neighbours might start thinking you're a bit proud if you front up with an up-spec BMW, Mercedes or Audi, a Passat is always, always presentable yet discreet. Right up until that moment when you leave them for dust on the motorway on-ramp. Volkswagen might have concocted a bucket-list of ingredients to build this uber-Passat but it'll buy you some time before your neighbours start hating you.