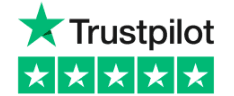 Rated Excellent
Road Tax & Roadside Assistance Included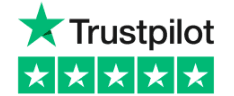 Rated Excellent
Road Tax & Roadside Assistance Included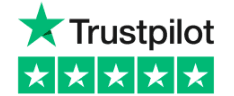 Rated Excellent
Road Tax & Roadside Assistance Included
Tesla Car
Leasing

Why Lease A Tesla?
Tesla has changed the automobile industry as we know it. The company was only founded in 2003 &  since then has become one of the world's most talked about &  fastest-growing automotive brands, outselling all of its luxury competitors in America. If you think you've seen everything when it comes to cars, unless you've tried a Tesla, you probably haven't.
The company's first car, the Model S, was launched in 2012 &  caused a sharp intake of breath from the industry's established names. Prior to the Model S's arrival, the thought of any electric vehicle being able to go up to 300 miles between charges was simply unheard of. The Model S, a Porsche Panamera-sized 5-door Gran Turismo-style executive luxury model, also pioneered all kinds of camera safety kit that hadn't been seen before in any automotive segment.
The Model S also pioneered all kinds of self-driving tech. It was the first car you could remotely park into your garage while standing on the pavement using your smartphone. It was also the first car you could drive without your hands being on the wheel, though that feature isn't allowed in European markets. 
The Model S range includes two 100kWh battery models, the 'Long Range' (which has a WLTP driving range of 379 miles) &  the 'Performance' (which has a driving range of 367 miles). Both variants feature Dual Motor All Wheel Drive.
Tesla's alternative luxury segment model is the Model X, a large SUV with trendy gullwing doors &  the ability to seat up to 7. There are two Model X variants, both with a 100kWh battery pack. In the 'Long Range' derivative, you get a 314 mile WLTP driving range. Or in the top 'Performance' model, there's a 301 mile driving range.
Tesla's most popular model is its entry-level Model 3 saloon. There are three variants, starting with the 'Standard Range Plus' version, which has a 258 mile WLTP range. The other two versions get Dual Motor All Wheel Drive. Next up is the 'Long Range AWD' derivative, which offers a 348 mile range. At the top of the line-up, there's the Model 3 Performance variant, which offers a 329 mile range.
Leasing a Tesla with Vanarama guarantees unbeatable customer service & affordable monthly payments. If you need any further information on any of the lease cars in our range, don't hesitate to get in touch with our friendly team.