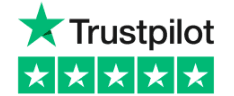 Rated Excellent
Road Tax & Roadside Assistance Included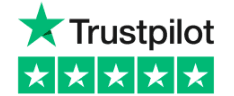 Rated Excellent
Road Tax & Roadside Assistance Included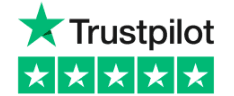 Rated Excellent
Road Tax & Roadside Assistance Included
People Carrier
Leasing Deals

For the ultimate large, practical, family car, designed for extra space and comfort, look no further than our range of brand-new people carriers.
Why Lease A People Carrier?
If you need space for family, the motor industry offers you lots of choice these days, but there's still nothing to quite touch the versatility of an MPV people carrier. SUVs and estates can sometimes offer up to 7 seats, but you won't get the kind of space, headroom and seat-folding versatility that a People Carrier can offer. Whether you're looking for an affordable MPV or a much plusher one, you'll find a People Carrier lease deal at Vanarama for every occasion.
A Wide Range of Choice At Vanarama
Vanarama has long specialised in leasing deals for People Carrier customers. The market for MPVs has changed quite a lot in the last few years, so it's worth taking a look at your current options if you're looking for a lease on one. Even if you have a particular make in mind, it might be worth widening your search to consider a few others.
Let's start with the smallest segment, that for really compact supermini-based models. Small MPVs like the Ford Tourneo Courier and Fiat's 500L and Qubo models. If you're looking for a 5-seat compact MPV though, you'll probably want something a little bigger than that, maybe a Mercedes B-Class or a BMW 2 Series Active Tourer.
If you need 7 seats in an MPV of this size, you could broaden your search to include models like Volkswagen's Touran, Citroen's Grand C4 Space Tourer, BMW's 2 Series Gran Tourer and the Toyota Prius+. Or if you don't mind something that's van-based, there's the Citroen Berlingo, the Peugeot Rifter, the Ford Grand Tourneo Connect and the Vauxhall Combo Life.
None of the People Carriers just mentioned though, will be really suitable if you want to be able to regularly take adults in the third row. For that, you'll need a large segment model like a Volkswagen Sharan - or Ford's S-MAX or Galaxy MPVs. Even bigger are the largest van-based big People Carrier models, contenders like the Peugeot Traveller, the Citroen SpaceTourer and the Vauxhall Vivaro Life. If you're on a budget, Korean maker Ssangyong offers a big MPV of similar size in the form of its Turismo model. And if you'd like something a bit plusher, there's the Volkswagen Caravelle 6.1 and the Mercedes V-Class.
Your EV Options When Leasing A People Carrier
Electrification is growing in the People Carrier market. If you're looking at a relatively compact five-seat MPV, the Mercedes B-Class is now available in B250e plug-in hybrid form. And if you want a seven-seat mid-sized model, the Toyota Prius+ employs self-charging full-hybrid technology. As for large segment MPVs, well you can now have full electric BEV versions of the Peugeot Traveller, the Citroen SpaceTourer, the Vauxhall Vivaro Life and the Mercedes V-Class.