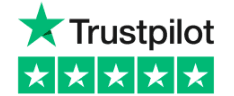 Rated Excellent
Road Tax & Roadside Assistance Included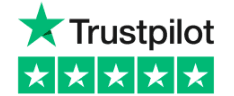 Rated Excellent
Road Tax & Roadside Assistance Included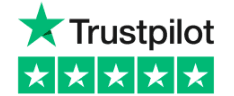 Rated Excellent
Road Tax & Roadside Assistance Included
Honda Civic
Hatchback
Leasing

The Honda Civic has come in for a much-needed once-over, getting restyling at the front and the rear, while the interior gets higher quality fitments and a 7-inch Honda Connect touch screen. There's a Sport trim level inserted into the range to bridge the gap to the turbocharged Type-R range-topper. And significantly more affordable pricing.
Why Lease A Honda Civic Hatchback?
Spend enough time watching Eurosport and you'll soon become very familiar with translated post-match interview excuses and, just recently at least, they all seem to speak in a common parlance. "I was not in a good moment" seems to be a favourite, suggesting that the experience of being hammered 8-0 is merely transitory, a moment in time. If you were to plot the ups and downs of the Honda Civic, you'd have to say that the car hasn't been in a good moment for a while. In fact, it's been having a bit of a moment since the launch of the ninth-generation model in 2011. It's not that it's a bad car. It just didn't seem very well marketed in the UK. All of which is a bit strange, given that it rolls off a Swindon production line. Still, given that it's made of decent foundations it shouldn't be too hard to get the offering right. That's what Honda's counting on with this mid-life refresh anyway. This has brought fresh technology, a smarter look and better value. It all sounds quite promising.
Driving Experience
Let's make note that there are some things about the Civic that are really, really good. The 1.6-litre diesel engine is a case in point. I don't think there's a better diesel; in the whole supermini sector and it continues in this car, developing 120PS, which is about the sweet spot in this market sector. Smooth, lightweight, economical, tractable, this is a gem of an engine. There's also an entry-level 1.4-litre petrol engine on offer. Also continuing the theme is the 1.8-litre petrol engine, that's good for 142PS. At the top of the range is the banzai Civic Type-R which features turbocharging for the very first time. No grumbling at the back, it's the way of the world. Every BMW is turbocharged these days and it won't be long before all Porsche and Ferraris will be too. The underpinnings carry on largely unchanged. Which means a torsion bar rear end. Yes, I know that the Civic used to sport a multi-link rear end, but it pays to take a pragmatic view. The last Type-R was no shoddy handler and neither is the Renaultsport Megane, another proponent of the torsion bar rear end. Standard across the range is Honda's clever City Brake Active system. Designed to avoid low-speed accidents, the system scans the road ahead, and applies the brakes if it detects an impending collision. It only works below 20mph though, so anything above that and it's down to your eyesight.
Design and Build
There have been a few exterior design tweaks to both the Civic hatch and the Civic Tourer estate. Gone is the weirdly modern yet somewhat bland face and in comes revised headlight units with integrated daytime running lights and a more rakish front bumper assembly. The Civic hatchback also features a slicker design for the rear bumper, side skirts, a rear spoiler finished in black, plus LED rear lamps. The sum total of these changes is that the car now looks a lot more like an older eighth generation Civic. Retrograde? Not really. That car was a little peach. The cabin of the ninth-gen car was never its strong point and again, there's quite a strange disconnect between a high-tech driver's pod and a rather cheap and bland-looking left-hand side of the fascia. It's almost as if the Honda designers ran out of budget 60 per cent of the way across and called the job a good 'un. Still, at least they managed to get to the Android-powered 7-inch touch screen with Honda Connect before the ATM said no. There are also better quality seat fabrics and stitching on the headrests, classier door trims with chrome door handles and a control panel finished in a metallic black. The Civic's 477-litre and Civic Tourer's 624-litre boot capacity remain the best in their respective segments.
Market and Model
Prices have been trimmed to make this improved Civic more competitive against mainstream Focus-class family hatchback opposition, Honda having realised that most potential buyers don't see this car as a likely rival for premium cars in this class like BMW's 1 Series and the Audi A3. It makes much more sense as a nicer option to cars like Vauxhall's Astra and Peugeot's 308 and to that end, up to £1,620 has been trimmed from prices compared to those figures being asked for models in the pre-facelifted range. Prices start at around £16,000 for the base 1.4 i-VTEC petrol model and you'll pay from just under £19,000 for the 1.6 i-DTEC diesel. There's a premium of around £1,000 if you want the Tourer estate version, which comes only with the 1.8-litre petrol and 1.6-litre diesel units. Across the line-up, expect to find gear like a Bluetooth hands-free connectivity, plus the 7" touchscreen, giving you control over the MP3-compatible CD player, MirrorLink for your 'phone and in-built Garmin-Navigation. You'll also find two USB jacks and a HDMI input to sync with your music player of choice. Honda has introduced a few small changes that improve comfort and convenience when you're on the move. Things like a lumbar adjustment on the driver's seat and a rear view camera to help you nudge into the tightest of spaces and just bump up the value proposition a bit.
Cost of Ownership
The 1.6-litre diesel gets some very good economy figures. In day to day driving you should be able to better 60mpg without breaking too much of a sweat, although you might need to be properly feather-footed to get close to Honda's published figure of over 78mpg. Bear in mind that the outgoing Insight hybrid managed a combined figure of 68.9mpg and it's not too hard to see why it's been quietly deleted. Diesel technology has rendered it redundant. Fear not, hybrid lovers, it'll be back and better than ever. In terms of cleanliness, the petrol engines arent notably green-minded, the 1.4 i-VTEC unt managing 129g/km of CO2 and the 1.8 i-VTEC powerplant pitching in from 137g/km. Still, the 1.6 i-DTEC diesel makes up for things a little, weighing in at 94g/km.
Summary
Think of this update as doing a lot with not much. The Honda Civic was one of those unfortunate cars that was so nearly right, but just needed a bit of spit and polish to come good. It just received the requisite burnishing. While it's probably still not going to threaten the Volkswagen Golf and Ford Focus for class honours, it's now a car that looks a lot classier and which features more quality indoors at a much more competitive price. In other words, your friends won't look at you and wonder what came over you if you arrive home with one. The Type-R looks a genuinely exciting prospect, Honda determined to wrest the title of fastest front-wheel drive car around the Nurburgring away from Renault. A turbocharged Type-R might take a little bit of mental readjustment, but we're more than ready for our remedial therapy. The Civic looks good once again. For that, we're truly glad.