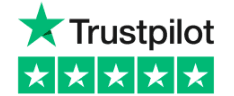 Rated Excellent
Road Tax & Roadside Assistance Included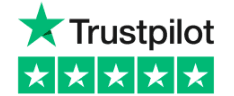 Rated Excellent
Road Tax & Roadside Assistance Included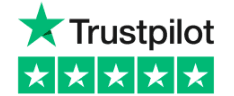 Rated Excellent
Road Tax & Roadside Assistance Included
Maserati Levante
Leasing

Why Lease the Maserati Levante?
The Levante is a luxury SUV from a brand you probably wouldn't expect to be making such a thing. Following the Jaguar F-PACE and the Bentley Bentayga, we've got this car, the Maserati Levante.
Background
It's mark of the rise and rise of the SUV that every single luxury brand now knows it has to have such a thing within its model portfolio. Maserati has been dabbling with the idea for years, showing its Kubang concept at motorshows as long ago as 2003. The brand finally got around to updating this Giugiaro prototype in 2011, but it took until 2016 to get it into production, badged as the Levante. Was the wait worthwhile? Let's find out.
Driving Experience
Under the bonnet of the Levante variant that most UK customers will buy lies a 271bhp VM Motori V6 diesel, which is an update of the engine that Maserati offers in its Ghibli and Quattroporte saloons. If you want it, there are three twin turbo petrol options; a 350hp V6, a 430hp 3.0-litre twin-turbo V6 built by Ferrari that boasts a top speed of 164mph and makes 62mph from rest in just 5.2s. Or a 550hp 3.8-litre V8 in the most desirable GTS model, which reduces the rest to 62mph time to just 4.2s. Whatever your engine choice, on the move, what's unusual about this car is the way that it's constantly able to monitor the location of its centre of gravity. Every time you turn the wheel, the Levante is able to determine the load it's carrying and work out what that'll do to its centre of gravity. It'll then continuously adjust its air springs and electronic dampers to suit. As a result, Maserati claims that this car understeers less than any of its rivals, this helped by a 51:49 front-rear weight distribution and a 4x4 driveline that sends 90% of the V6 engine's torque to the back axle by default. If a lack of traction demands it, this proportion can be adjusted in just 150 milliseconds, these continuous shiftings visible on an attractive instrument cluster graphic. 62mph takes 6.9s en route to 143mph. Can you go off-road in it? Actually yes. The Levante comes with adjustable ride height, hill-descent control and lots of torque. Plus there's plenty of wheel travel and a couple of off-road modes. But if you seriously take to the undergrowth in this Maserati, you'd be a brave buyer.
Design and Build
This car is based on Maserati's Kubang concept. That prototype was originally supposed to run on Jeep hardware and be built in the US. In the event, the Levante is actually put together from Maserati bits and is screwed together in Italy at Fiat's huge Mirafiori plant in Turin. Aluminium is extensively used around the structure and the bodywork - you'll find it in the doors, the tailgate and the bonnet for example. Despite that, the Levante is still a pretty heavy thing, tipping the scales at 2,205kg - which makes it significantly heavier than rivals like the Range Rover Sport or the Volvo XC90. Open the frameless doors then step inside and you'll find the Levante's cabin furnishings as sumptuous as you'd expect those in a Maserati to be. Owners should love the leather-upholstered dashboard and the high-set driving position, while the infotainment system promises to be more convincing than that found in Maserati's saloons. There's a Mercedes-like single stalk controlling indicators, wipers and main beam, while behind the smart steering wheel, there's a pair of alloy gearchange paddles.
Market and Model
You'll pay around £55,000 for the diesel version and around £70,000 for the petrol model. We can see those figures tempting some buyers in the large luxury SUV sector. That pitches the Levante right into the heart of the BMW X5 / Mercedes GLE / Range Rover Sport / Volvo XC90 segment - and it's certainly a more exclusive choice than any of those SUVs. The asking figure pitches this car in between Porsche's 258bhp Cayenne V6 diesel and 380bhp Cayenne V8 diesel models. Equipment levels include as standard leather trim and all of the usual executive niceties. Plus from a dynamic perspective, there's self-levelling suspension, height-adjustable air springs and electronic dampers, torque vectoring and a limited-slip rear differential. And of course, there's plenty of scope for buyer personalisation with a wide range of optional equipment including a Zegna Mulberry Silk interior.
Cost of Ownership
You don't think about buying a Maserati luxury SUV, then worry too much about the cost of running it. Still, if you're interested, the Italian brand quotes a 39.2mpg combined cycle fuel figure and 189g/km of CO2 as a return from the 3.0-litre V6 diesel variant. As for the petrol version, well, best not to ask. Now that the Ghibli and the Quattroporte have established use of diesel power in a Maserati, the used market should be quite comfortable when the time comes to sell this Levante. As a result, residual values should be strong thanks to the car's relative rarity. And the engine is a proven Fiat Group unit, so is unlikely to cause any issues.
Summary
We can see the Levante introducing a whole new raft of buyers to the Maserati brand. Yes, a car like this will enrage the brand's purists, but they won't keep the company afloat. As Porsche proved with the Cayenne, a successful luxury SUV can do exactly that - and provide the funds for future Maserati models more in keeping with what we expect from the marque. In the meantime, if you're in the market for a large luxury SUV and want something deliciously different, put one of these on your wishlist. You'll enjoy it.