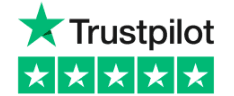 Rated Excellent
£250 Cashback On Every Vehicle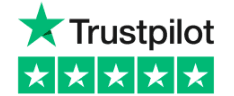 Rated Excellent
£250 Cashback On Every Vehicle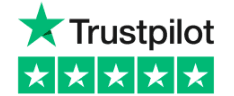 Rated Excellent
£250 Cashback On Every Vehicle
Suzuki Vitara
4X4 Leasing

Why Lease the Suzuki Vitara?
The Suzuki Vitara is a name that's been around for many years, though the current model has morphed from a far more rough-and-ready off-roader back in the 1970s into a far more fashionable compact crossover today. The Vitara still retains a bit of that rugged character though, distancing itself from the rest of its class and therefore lending it desirability among those who want something that's good fun to drive.
Models Available
If you're in the market for a supermini(ish) sized compact crossover then the Vitara might not be at the top of your list, but perhaps it should be.
If you're looking for an affordable car with a high driving position that's good fun to drive, the Suzuki Vitara is a great choice. Its bold looks mean you won't lose it in a car park and there's loads of space for carrying passengers, too.
Comparison
Contenders for the Vitara include, but are not limited to, the Peugeot 2008, Vauxhall Crossland X, Nissan Juke, and Renault Captur. But Suzuki's heritage is all about building either SUVs and small cars so a small SUV is right in its comfort zone. It's also among the most practical cars within its class with a large boot and rear seats that fold completely flat. It also offers good head and legroom and unlike some of its rivals doesn't feel claustrophobic in the rear.
From The Manufacturer
"With its strong SUV styling, the Vitara has the bold good looks to stand out on the streets and fit in under the toughest of conditions. But we didn't stop there, because it's also got the powerful performance to match its rugged design. That's thanks to our efficient Boosterjet turbocharged engine, which when combined with the ALLGRIP 4-wheel Drive system, gives the Vitara the power to adapt to any challenge it meets. It really is made for adventure."